San Tan Montessori is founded on the philosophy of Dr. Maria Montessori. The materials facilitate learning in a hierarchy from simple to complex and concrete to abstract. Teachers and assistants in each classroom carefully and beautifully orchestrate student's optimal achievement through independent, large and small group learning opportunities.
San Tan Charter School is the home of San Tan Montessori, a Private Montessori Preschool offering a uniquely special Preschool experience. Our program begins as early as 6-weeks, within our Infant program, and can run through the 6th grade, within our Montessori Lower and Upper Elementary classrooms. Students can also transition into our mainstream elementary or gifted elementary programs depending on which program best fits the needs of the student and family.

The four main areas of focus within a Montessori classroom are:
Practical Life
Sensorial
Language Arts
Mathematics
The Montessori classrooms are made up of:
A Teacher and Assistant
Multi-Age Students
Prepared Environments
Freedom Within Limits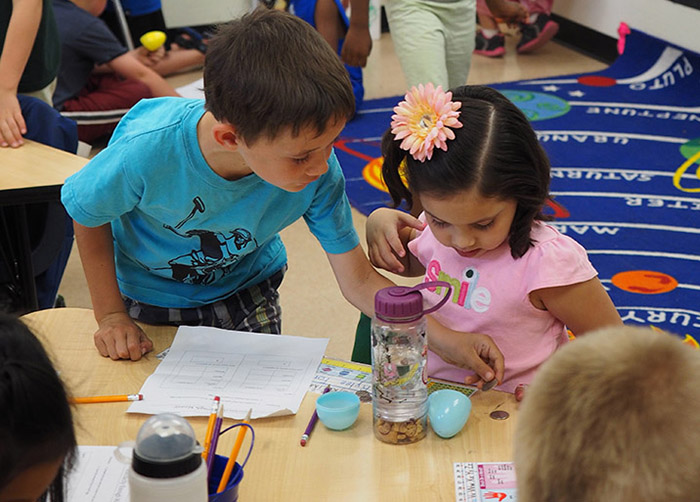 The Montessori curriculum offers wide-ranging lessons that inspire a love and excitement for learning and encourages independent exploration. Cultural Studies are taught with Science and Social Studies as interdisciplinary subjects. Earth science, physical science, astronomy, geography, biology, and history are intricately interwoven. Music and Art activities are incorporated regularly into the curriculum.
To learn more about our Montessori Private Preschool including the admission process, tuition, attendance options, and what a Montessori day looks like, click here to visit our dedicated Preschool site.