San Tan Charter School was created in 2008 as a new type of free public school in Gilbert, AZ. Developed as a K-6 Inquiry Based Learning Curriculum model incorporating applicable Montessori concepts and materials for a Public Charter School program. We are proud to be an accredited member of AdvancED; a non-profit, non-partisan organization that conducts rigorous, on-site reviews of educational institutions and systems to ensure all students realize their full potential.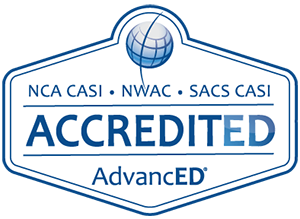 At San Tan Charter School, our Elementary program resides at our Recker Campus. Students, grades Kindergarten through Sixth, have three possible program experiences: Traditional, Montessori, and Gifted. Utilizing test results, observations, and conversations, we partner with our families to determine the best path for each student. Kindergarten is offered through half day and full day programs.
No matter the Elementary experience, students are made responsible and held accountable for their learning at every stage and level. All programs include a Roadrunner Roadmap™ which addresses the specific academic and emotional needs of each student. Each students' roadmap is discussed during the quarterly parent-teacher conferences, which include parent contributions surrounding homework levels and character goals.
San Tan Charter School firmly believes in promoting character education in all areas of the school day. Whether at work, at home, or at play, there are basic values that define ethical behavior. These values are not political, religious, or culturally biased. The Josephson Institute calls them the Six Pillars of Character, and they form the basis of all programs at San Tan Charter School. Learn more about the Six Pillars of Character.
At San Tan Charter School, our elementary curriculum is standards-based and incorporates Physical Education, STREAMS, and Music into each student's weekly routine.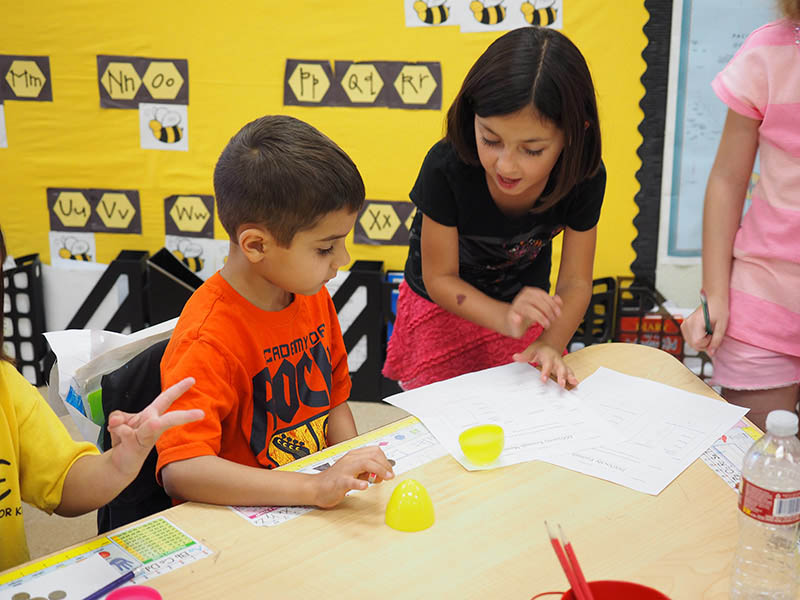 The Traditional Elementary program is designed to meet each student where they are and bring them to their cutting edge of knowledge and thinking. Time on task along with high student engagement contributes to student accountability and learning.
Daily 5 rotations for language and math give teachers an opportunity to work individually and in small groups with students each day.
Teachers focus on multiple opportunities within the curriculum for varied applications of concepts. Information is presented in an easily understood scope and sequence while establishing instructional routines to help students understand essential concepts at each grade level.
Learn more about our Traditional Elementary program.
The Lower and Upper Montessori Elementary classes offer students wide-ranging lessons that inspire a love and excitement for learning and encourages independent exploration. Teachers and Assistants in each classroom carefully and beautifully orchestrate student's optimal achievement through independent, large and small group learning opportunities.
Our Montessori materials facilitate learning in a hierarchy from simple to complex and concrete to abstract.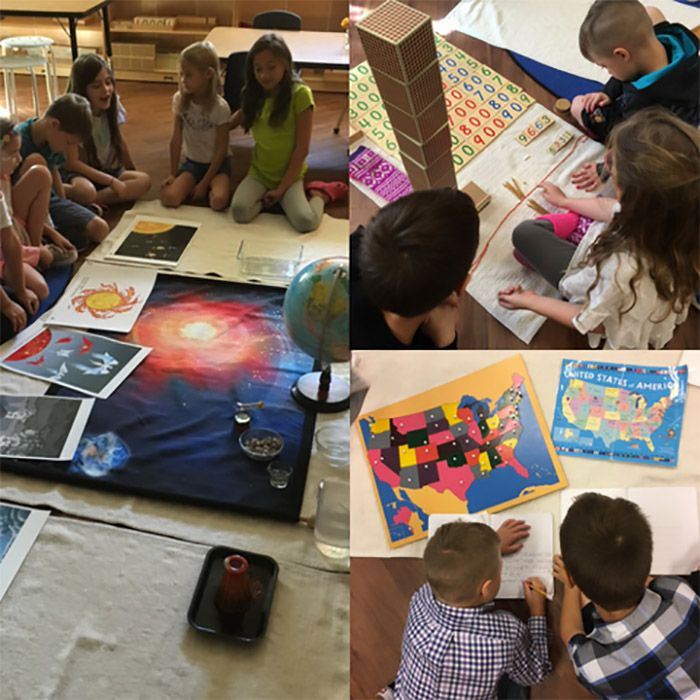 Cultural Studies are taught with Science and Social Studies as interdisciplinary subjects. Earth science, physical science, astronomy, geography, biology, and history are intricately interwoven. Music and Art activities are incorporated regularly into the curriculum.
Learn more about our Montessori Elementary program.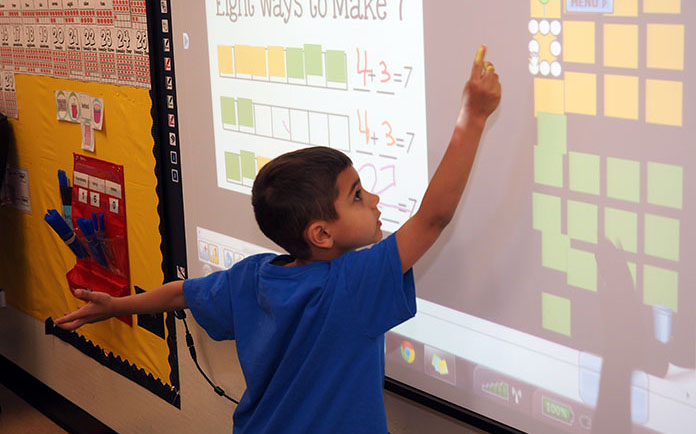 The Gifted Elementary program provides a self-contained Gifted experience from 1st grade through 6th grade. Qualifying Gifted students enjoy the support and challenge that a peer group of similar academic interests and abilities provides.
The goal of this program is to provide students who have advanced intellectual, academic, and/or creative thinking skills the opportunity to dynamically interact with teachers who specialize in Gifted education. Students that are identified as Gifted in Kindergarten receive individualized instruction in the advanced Kindergarten class.
Learn more about our Gifted program.