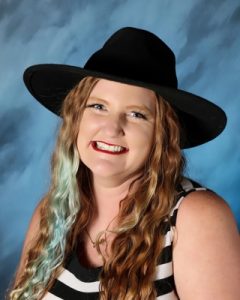 Holly WitteGifted 1st/2nd Grade Teacher

Southern Nazarene University
Master's in Management
My Bio
Greetings friends and families! 
My name is Holly Witte and I am a Gifted Teacher at San Tan Charter School. I love being a part of the San Tan community. This will be my third year teaching at San Tan Charter School. 
I graduated from Southern Nazarene University with a Master's Degree in Management in 2019. I have worked in Early Childhood Education for over 16 years. I have a lot of experience and interest in S.T.E.A.M., inquiry-based learning and creative art. I also have a huge heart for inclusion and community outreach. 
I love teaching and I love learning from the students! I want to teach students to love to learn. Even at a young age, I knew that I wanted to be two things, a mom and a teacher. I have always loved teaching children. They are so full of wonder, imagination and excitement. I hope to lead my students to be kind, confident and understanding individuals. 
When I am not in the classroom, I love spending time with my husband, Jeff Witte, and our 3 young children Corbin, Mason, and Ellie Zane. I also love to craft, hang out in the pool, cook, travel, eat, put things in my Amazon cart and spend time outside with my friends and family. 
Birthday: August 22nd
--- My Favorite Things ---
Color(s): The color of sunshine, Yellow!
Flower(s): Fresh flowers! I especially love the ones that are given with love!
Healthy Snack(s): Nuts and seeds
"Junk Food" Treat(s): Chocolate!!!
Drink(s): Coffee and sweet tea!
Scent(s)/Essential Oil(s): I love the smell of fresh flowers.
Game(s): I like to watch live sports games. I am an OKC Thunder and AZ Cardinals fan! We also love to go to baseball games!
Sit-Down Restaurant(s): Serrano's!!!!
Fast Food Restaurant(s): Elmer's, Ted's Hotdogs, and Filiberto's!
Place(s) to Receive a Gift Card: Amazon, Hobby Lobby, Dunkin Donuts, Lowes
Most used school/office supply: Flair pins and fun little note pads!
What I would really like is: World peace?
Heroes: Mister Rogers
Hobbies: painting, crafting, learning, hanging out by the pool, bring outside, traveling, listening to music, putting things in my cart on Amazon, and doing anything with my husband and babies