As a volunteer at San Tan Charter School we would like to thank you for your willingness to support the children in the classroom and aid in the learning opportunities for all of the students.  With this in mind we would like to make sure that there are some safe guards in place for the sake of the children, the school and the volunteers.  We encourage all volunteers who are on campus on a regular basis to have a finger print clearance card.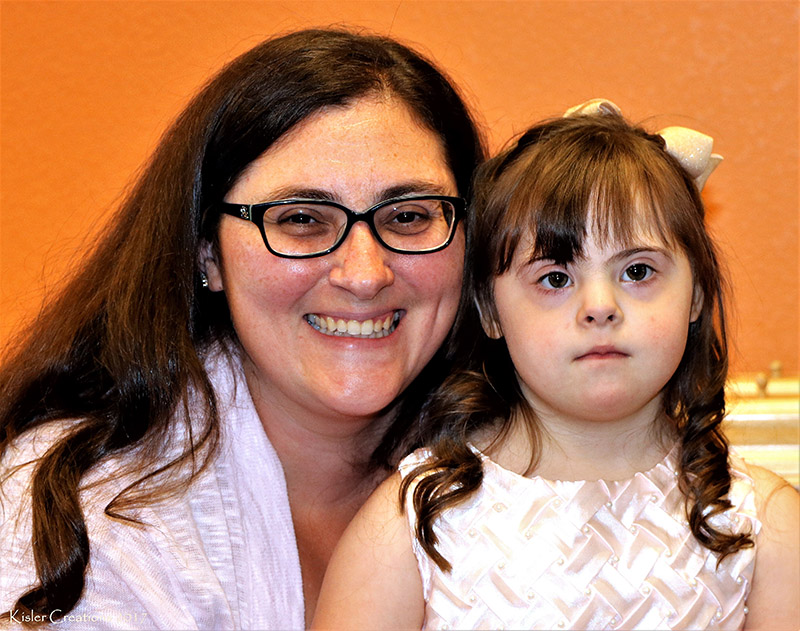 The expectations for Volunteer involvement are as follows:
Volunteers need to be in communication with teachers regarding the purpose of their assistance and make sure they maintain a professional demeanor throughout the service time
Volunteers need to check in and out at the office before and after their service time is completed
All volunteer times have to be scheduled through the teacher
Certain levels of volunteer engagement in the classroom may require a fingerprint clearance card
Any classroom projects not involving students, but supporting the setup of the classroom must happen before or after school hours
Volunteers with a finger print clearance card on file –
May be in a room alone with students
May chaperone overnight field trips
May volunteer at lunches
May volunteer at recesses
Volunteers without a finger print clearance card on file –
Will not be allowed in a room alone with students
May not go on overnight field trips
Can volunteer for lunches, but in a supervised capacity
Can volunteer for recess, but in a supervised capacity
All of these expectations are in place for both the safety and protection of the students, volunteers, and school and are in no way communicating any apprehensions regarding any volunteers.  If there are questions regarding this policy or regarding any other potential situation or arrangements that need be made, please contact the principal at (480) 222-0811.
Taking Pictures/Videos
Student privacy is very important. Each student has their own photo release guidelines established by their parents/guardians. It is essential that you leave the photo sharing to the teacher, as they have access to the photo release information.
Feel free to take and share pictures/videos of student art work/projects only
Do not share pictures/videos of students on social media/online unless you are the parent and your student is the only one in the photo
You may take photos/videos of the students to give to the teacher or the students personally, do not post them anywhere
Volunteer Fingerprint Clearance Card & Renewal Procedure:
San Tan Charter School highly encourages volunteers working with students to apply for a Fingerprint Clearance Card with the state. Although this is not a requirement to volunteer, a Fingerprint Clearance Card allows for a volunteer to have more flexibility when working with students and teachers. Parent's that provide proof of a successful fingerprint clearance card acquisition will receive a special volunteer badge with their picture so that all staff members know which volunteers have been cleared with this additional safety measure.
New Applicant Instructions:
Get a money order or certified check prior to getting fingerprinted for application cost, payable to DPS (AZ Dept of Public Safety). The price is $65.00 for volunteers.
Take money order to one of the below locations, ask for a fingerprint clearance application to turn in to the location, and prepare to pay a $15 processing fee.  They will fingerprint you and send in your application to the state.
Bring the yellow copy of the application into the school to keep on file for our records.
Once card is received, bring card in to the school to copy front and back for our records, and we will schedule you for your badge picture.
Locations for fingerprinting: Community Wellness & Safety of Arizona
Gilbert: 522 N. Gilbert Rd, Ste #104, Gilbert, AZ 85234 (Gilbert & Juniper-between Elliot & Guadalupe)   Hours: M-F 8am-5pm Phone: (480) 892-4295  Fax: (480) 396-0234
Tempe: 8400 S Kyrene Rd, Ste #116, Tempe, AZ 85284 (on Kyrene between Warner & Elliot)   Hours: M-F 8am-5pm Phone: (480) 222-5722  Fax: (480) 222-5723
Phoenix: 4730 E. Indian School Rd, Ste 124, Phoenix, AZ 85018 (on Indian School, between 48th & 44th St-closer to 48th)  Hours: M-F 8am-5pm Phone: (602) 954-4547  Fax: (602) 955-0586
Art Masterpiece volunteers are assigned to a class rather than a grade, but you can combine grades/classes if that works for you and the teachers.
You don't need to use prints with your lesson, but can display an image on the doc cam, use Powerpoint or books
General process:
Work directly with the teacher and other Art Masterpiece volunteer(s) in the classroom to coordinate your projects, dates and times
Find out how many students there are so you can bring the right number of supplies
Ask how much time you have to fill
You can ask the teacher what the class is studying if you want to compliment the lessons
It's your responsibility, not the teacher's, to come up with a lesson plan and project. Teachers are happy to talk to you about it but they don't have time for planning, which is why they need you!
It's a good idea to email the teacher before the lesson to let them know what supplies are needed from class (ie. Each student will need a glue stick and scissors, I'll need this link on the board, Do you have construction paper we can use?, etc.)
Check with the teacher about allergies (nuts, latex, eggs, etc.) in the classroom, even having supplies in the classroom can cause an allergic reaction for some students. Crayola products are the most free of allergens.
Create a grade-appropriate lesson about the artist (could include info about the background of artist, time period when he/she lived, his/her style, other artists of the time period, etc.)
Develop a grade-appropriate project to go along with the lesson:
Allow the children to be creative in their work, can use recycled materials
Vary types of artists (movements, time periods, genres, sexes, races, countries, etc.)
Vary mediums (paint, oil pastels, watercolor, decoupage, clay, etc.)
Allow for as much creativity as you can
Can meet with or email the teacher about your plans, offer to have them review any videos or Powerpoint presentation that may be used. Links are often blocked in emails to school. When sending a link, make sure it is regular text and not an actual link and let the teacher know to copy and paste.
Check the supply closet for supplies needed, don't wait until the day of for consumables. Sign out what you take from the closet and return non-consumables as soon as you can.
If supplies are not available in the closet, you can buy what you need and make it a donation or turn in a receipt. Each classroom has a $50.00 budget for the year, so please be very thoughtful of the supplies for which you need to be reimbursed, working with the other volunteers in your classroom. Use the reimbursement form.
Please store recyclables and large supplies at home
Provide a take-home sheet that students can share with family about the artist and/or the project for the day
If you're not comfortable doing an art lesson alone you can always assist someone else or work as a team
Arts Walks take place twice a year and display student art for each classroom. For each of these events, please save one project that each student completed (best stored at home).  This can be the same project or several different projects. It is important that each student is represented as best as possible. It is your responsibility to set up/clean up for your class at Art Walks.
Plan on how you'd like art displayed (table, hanging on wall or gate, some unique structure, etc.)
More information about signs for each class and volunteer needs will come closer to each event
A list of volunteers and contact info will be provided. We can also talk to each other via the STCS Art Masterpiece Facebook page! It is a closed group, invitations will arrive via email. Please post your projects throughout the year, it is so fun to see what everyone is working on and provides a lot of inspiration!
Lesson Resources
School Binders stay at school but lessons can be emailed to you
Books, the public library has some GREAT ones! If you find a good picture book about an artist, you can read that as your lesson
Some school districts have ideas online
Pinterest
Supply Resources
Art Supply Closet (supplies, prints, binder, art books, etc.)
The Art Resource Center (free items) 1820 W University Dr, Tempe, AZ 85281  602-828-1987 info@artresourcecenter.org.
Treasures for Teachers  (would have to join) 3025 S 48th St #101, Tempe, AZ 85282  480-751-1122
Your own supply closet, recycled materials
Teachers may have construction paper, paint, brushes, etc. you can use if you ask ahead of time. Most students have glue, scissors, coloring supplies, etc. that they can use.
Additional Training from the Phoenix Art Museum:
Tour of the Art Supply Closet
Across from the library, you will need to ask one of our wonderful office ladies to unlock it. Our supplies are labeled Art Masterpiece and are in the back, right corner.
Prints can be taken to show
Binder and art books
Always sign out all supplies you take! The form is on the shelf with our supplies in the closet.
Sample lessons/project ideas
Please save what you do if possible to add to our binder and/or website
Some Tentative Dates to Remember
In December at 5:30 pm, aligned with Holiday concert
In May, at 5:00 pm, aligned with Spring concert
Art and Allergies
It's a good idea to ask your teacher what things the students are allergic to and how serious the problems are before you begin providing the class with art. Many art supplies may contain egg or other common allergens. Crayola is the safest bet when choosing a brand but not all of their products are guaranteed to be safe for everyone. If you are teaching in a class with a student with serious allergies, you may want to contact supply manufacturers to find out what their ingredients are (or ask the student's parents to help you with that). Having a student with serious allergies may mean planning your projects and supplies more in advance so that you can make sure what you want to use is safe.
Please keep in mind that students from other classes will also be exposed to your art projects. It's okay to use recyclables but never anything that ever contained nuts or eggs, even if it is washed. This can be a life or death issue for some of our school's students. Avoid supplies that contain or ever contained other common allergens like milk, soy, wheat, and fish. Visit WebMD For additional information.