San Tan Charter School was created in 2008 as a new type of free public school in Gilbert, AZ. Developed as a K-6 Inquiry Based Learning Curriculum model incorporating applicable Montessori concepts and materials for a Public Charter School program. In 2014, our curriculum expanded its model through the 8th grade and in 2016, we expanded again, through the 12th grade.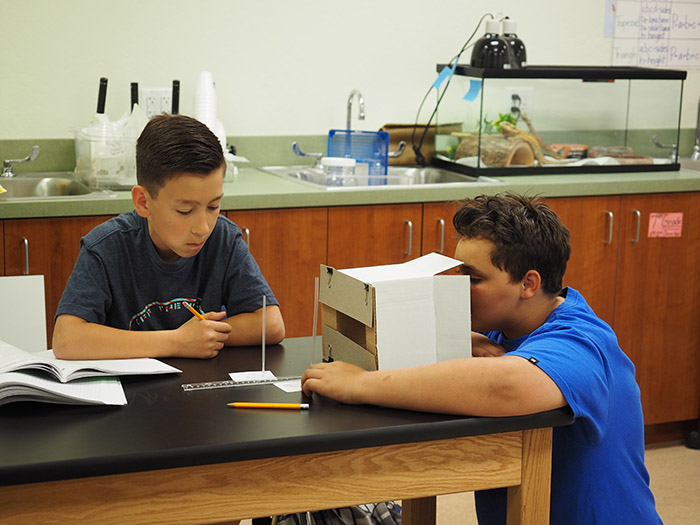 With our 2018 $19M campus expansion, our new Power Campus at Power Rd. and Elliot Rd. houses our Junior High and High School programs. As a College and Career ready school, we are dedicated to academic excellence and an accredited member of Cognia; a non-profit, non-partisan organization that conducts rigorous, on-site reviews of educational institutions and systems to ensure all students realize their full potential.
Students are made responsible and held accountable for their learning at every stage and level. All grades include a Roadrunner Roadmap™ which addresses the specific academic and emotional needs of each student. Each students' roadmap is discussed during the quarterly parent-teacher conferences, which include parent contributions surrounding homework levels and character goals. Visit our Learn Happy page to find out more about the Six Pillars of Character.
Students are all in different places at this very important time in their lives. San Tan's mission is to offer social and academic choices that inspire happiness and support success for all students. Academic excellence is more than just achieving good grades, it's about maximizing a student's intellectual development through a strong course of study, and vast opportunities to participate in Honors, Advanced Placement™, Dual Enrollment, and other enrichment programs.
Our highly effective teachers genuinely care about our students and their individual success. Our Junior High program offers access to High School and College level curriculum, a minimum of two college/university tours per year, additional math and language periods as well as core content focus with content experts.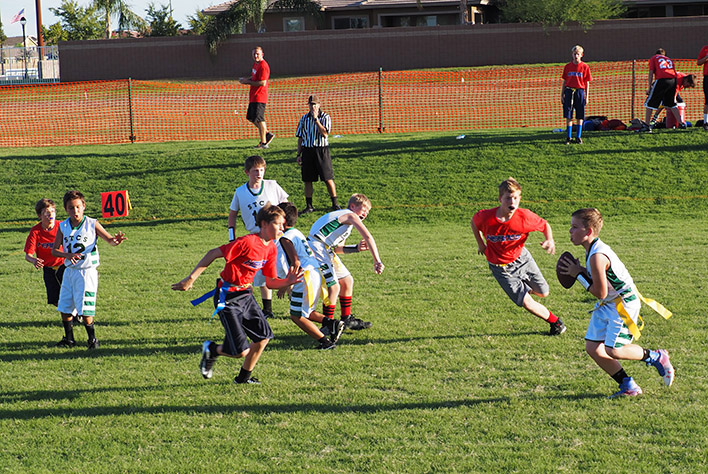 Beyond the classroom, elective opportunities abound for students to develop their talents and step outside their comfort zone. From State Champion Athletics to community service, to fine arts programs and clubs, San Tan provides a safe, supportive environment to develop their passions and leadership skills.
Our Junior High athletes have a variety of sports to choose from each season. We are continually evolving our athletic offerings to meet the interests of our students.
Fall Sports: Flag Football, Girls Volleyball,Co-Ed Swim, Color Guard, Cheer
Winter Sports: Boy's Basketball, Girl's Softball, Color Guard, Cheer
Spring Sports: Co-Ed Soccer, Boy's Baseball, Girl's Basketball, Co-Ed Golf
To learn more about our Junior High program, visit our Power campus site.