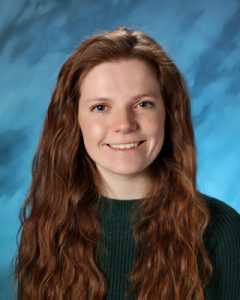 Chloe RuggieriAdministrative Assistant (K-6)
My Bio
Hi, my name is Chloe and I am a mom to two young girls, with another on the way. I was born in California and lived in Idaho for a few years before my family eventually moved to Georgia. I met my husband, Chandler, when I was on vacation in a small town in Mexico a few years ago. We dated long distance for over a year until he eventually moved out to Georgia to be with all of us. After realizing that none of us wanted to stay in the south east, we decided to move back to Arizona, where his family lived and I had some extended family.
Reading and writing are my passions, I would like write and book and have it published before the time that I am 40 years old. Spending time with my family is another way I like to spend my free time. I love animals, especially dogs, I would like to eventually have a lot of land for some type of rescue so that I can give old dogs a place to spend the rest of their lives!
I am so honored to have been given an opportunity to work at San Tan Charter School, and I cannot wait to see how my family and I grow within the community!
Birthday: December 22nd
These are a few of my favorite things.....
Colors: green
Flowers: pansies
Healthy snack: carrots and cucumbers
Junk food snack: cheeze it's
Drinks: Baja blast
Scents: fruity and tropical
Games: Pokémon and WoW
sit down restaurant: Olive Garden
Fast food restaurant: Taco Bell
Places to receive a gift card: Barnes and noble or Amazon
Most used school supply: pens and notebooks
What I really like is: books 
Heroes: my dad, mom and grandparents
Hobbies: reading, playing games, writing