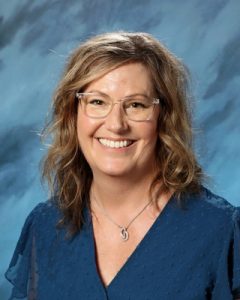 Monica Dippre3rd Grade Gifted Teacher

Western Washington University
Master's in Education
My Bio
Hello! My name is Monica Dippre.  I am married with 5 adopted children and I am excited to begin my third year at STCS as the 3rd grade gifted teacher . I have many years of teaching experience and then spent time at home with my kids, who also attend STCS. Being a mom has positively shaped my perspective as a teacher. I am grateful to be able to spend my days getting to know the students in my class as well as their families. I chose to be a part of the San Tan community because of their emphasis on building relationships and creating a child-centered atmosphere.
Birthday: November 8th
These are A Few Of My Favorite Things…..
Color(s): Earth tones – especially green and yellow, but depends on the day!
Flower(s): Daisies and Mixed Bouquets
Healthy Snack(s): Salad, fruits, and veggies
"Junk Food" Treat(s): Chips w/salsa and guacamole (and cheese!), dark chocolate
Drink(s): Delightful Water of course! And a Once-in-a-While Sweet Cream Cold Brew, Iced Mocha, and Unsweetened Fruity Iced Tea!
Scent(s)/Essential Oil(s): citrus, like orange and lemon and DoTerra OnGuard
Game(s): Card games and backgammon
Sit-Down Restaurant(s): Floridinos, Red Robin, BJs, etc.. Open to new restaurants!
Fast Food Restaurant(s): Panera, Wildflower, Chipotle, Chick fil-a, Rubios, Intentional foods, etc.
Place(s) to Receive a Gift Card: Amazon, Hobby Lobby, open to new stores!
Most used school/office supply: pens and paper
What I would really like is: live, easy to care for, plants
Heroes: My hero is anyone who has the courage to do the right thing, especially when it's not the of popular opinion.
Hobbies: Reading, cooking, working out, being with family