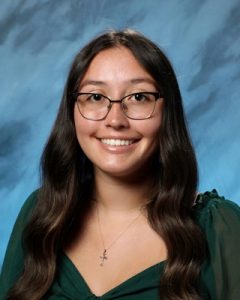 Kylie SippelCommunity Outreach and Special Events Director

Webber International University
Bachelor in Business and Hospitality
My Bio
Hello! My name is Kylie Sippel and I am so excited to be working at San Tan Charter School. I was born and raised in Mesa, Arizona. I graduated from Webber International University in Babson Park, Florida with my Bachelors degree in Business and Hospitality in May 2023. 
It has always been my passion to plan and coordinate events. I love being able to see all of my thoughts and hard work put together and how much fun everyone has!
When I am not working, I love to hang out with my family and friends, go hiking, and do puzzles. I am so excited to plan all of the events for San Tan Charter School and get to know a lot of great people! I am so thrilled to be back where I went to high school because I love the environment that this school is surrounded by. I am confident that we will have an amazing and successful year!
Birthday: October 29th
These are a few of my favorite things.....
Color(s): Blue and Pink
Flower(s): Roses
Healthy Snack(s): Apples
"Junk Food" Treat(s): Oreos
Drink(s): Water and Lemonade
Scent(s)/Essential Oil(s): Lavender and Peppermint
Game(s): Any card game
Sit-Down Restaurant(s): Texas Roadhouse and Olive Garden
Fast Food Restaurant(s): Chipotle, In-N-Out Burger, and Panera
Place(s) to Receive a Gift Card: Target, Amazon, and Starbucks
Most used school/office supply: Colorful pens
What I would really like is: Candles
Heroes: My family and Friends
Hobbies: Puzzles