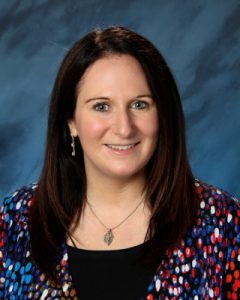 Rita SippelChief Customer Officer, Board VP, & Montessori Director
My Bio
I am a 3rd generation Arizona native and was inspired to work with children from an early age. Growing up in an industrious family of 8 and being an Aunt to over 25 nieces and nephews has influenced me toward a life of service. After graduating from a small liberal arts high school in Scottsdale, Arizona I traveled to Ohio to begin my undergraduate degree in nursing. My goal was to be an excellent pediatric nurse. After my second round of clinicals I decided I needed more experience with healthy children to accomplish this goal. I moved back to Arizona and while working full time as a preschool/kindergarten teacher at a private school I finished my undergraduate degree in education and AMI Montessori teacher training. Upon graduation I worked in local public and charter schools while working toward my master's degree in educational leadership. Incorporating the child centered beauty and depth of the Montessori philosophy into my work as a public elementary school teacher, K-8 Reading Coach, and K-12 Title I Director was rewarding.
Desiring to fulfill a personal dream to open a school of my own in order to have more influence in creating a child centered thriving school environment conducive to learning I co-founded a small school in Gilbert, Arizona in 2005 with my husband Kris when our first son was entering Kindergarten. San Tan Montessori opened its doors with almost 40 students as a preschool through Kindergarten private school and expanded through 4th grade before  the elementary school was converted to a charter school in 2008, which was the beginning foundation of San Tan Charter School's currently thriving K-12 public charter school program. I have worn many hats over the last 10 years to support the success of the schools including teaching, grant writing, administration, and collaboration to provide the most optimal learning environment to meet the individual needs of the children, families, and staff we serve.
I am married to a wonderful man and dedicated father Dr. Kristofer Sippel. We live in Gilbert, Arizona. We have five children ages 15. 12, 8, 6, and 4; including two special needs children. I am extremely grateful for the opportunity to support and inspire others for their important work in aiding the vital development of children as the Montessori Curriculum and Instruction Assistant Principal and a Board member.
"Never doubt that a small group of thoughtful, committed citizens can change the world. Indeed, it is the only thing that ever has."
-Margaret Mead
US anthropologist & popularizer of anthropology (1901 – 1978)
——————————————————————————————-
These are A Few Of My Favorite Things…..
Color(s): Red and Blue
Flower(s): Gladiolas
Healthy Snack(s): Apple (Organic Gala), Guacamole and Salsa
"Junk Food" Treat(s): Healthy homemade treats made with love and natural ingredients
Drink(s): Perrier "fizzy lifting drinks" with low sugar and flavor – coconut
Scent(s): Vanilla. Lavender, Warn and cozy scents – Pumpkin
Family/Summer Activity: Snuggling, Family meal time
Game(s): Clue, Life, Uno, Gin Rummy, Sequence
Sit-Down Restaurant(s): Carrabas, Blue Wasabi, The Henry
Fast Food Restaurant(s): Chipotle, In N Out, Salad N Go
Place(s) to Receive a Gift Card: Target, Clothes Stores, Dillards, Macy's
Animal(s): N/A
Most used school/office supply: Pen, Markers
What I would really like is: Smiles, Hugs, Love, Connection
Heroes: Jesus, My Boys, Saints, My Beloved Husband
Hobbies: Love tennis, being out in nature, quiet, spending time with family and friends, going out to different restaurants