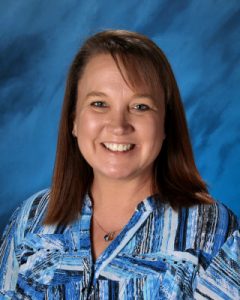 Michelle TischerAcademic Achievement Coordinator

Arizona State University
Masters in Gifted Education
My Bio
While I was born a Nebraskan Corn Husker, I was raised in the beautiful Sonoran Desert in Scottsdale and Tempe. I matriculated through the Arizona State public school system, which includes the Kyrene School District and Corona Del Sol High School. I continued to the University of Phoenix for my Bachelor's Degree in Elementary Education and continued to Arizona State University for my Masters in Gifted Education.  I have been teaching for 18 years now, 18 years at Rio Salado College, eight years with gifted self-contained classes, and four of those years are here at San Tan with our amazingly creative gifted students.
This is my fifth year at San Tan, and the adventure continues! I am stepping out of the elementary classrooms and bringing my college experience to the High School for AP and Dual Enrollment courses.  I am super excited to start this new adventure.
Birthday:  November 5th
These are a Few of my Favorite Things ........
Color(s): Blue
Flower(s): Daises
Healthy Snack(s): popcorn
"Junk Food" Treat(s): chips and salsa
Drink(s): Tea… Pure Leaf Tea, unsweet
Scent(s): lavender & vanilla
Game(s): cards
Sit-Down Restaurant(s): On the Boarder
Fast Food Restaurant(s): Wendys
Place(s) to Receive a Gift Card: Amazon
Most used school/office supply: sticky notes
What I would really like is: Amazon Gift Cards
Heroes: Spiderman & Superman
Hobbies: Hiking, spending time with my family