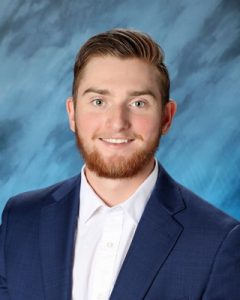 Kristofer Sippel Jr.District Athletic and Facilities Director

Webber International University
Bachelor in Sports Business Management
My Bio
Hello, my name is Kristofer Sippel Jr. and I am beyond excited to be the Athletic Director here at San Tan Charter School. I am a Roadrunner alumni and graduated in 2020. I went to play college football and graduated with a Bachelor Degree in Sport Business Management in 2023 from Webber International University in Babson Park, Florida. Over the past three years at Webber, I have had the time to learn what it takes to get to that next level and what colleges/college coaches are looking for. With all that being said, I am ecstatic to be back where I used to call home to help these kids/young adults achieve their dreams.
I have been working at San Tan Charter School for five years, mostly during the summers and in the back ground with facilities and maintenance. During those years I was able to learn all the little things that happen in the background which will help me succeed.
I believe that surrounding yourself with good people, breeds success. My goal is to be the best example and role-model to these kids. The goal is to help create young men and women that can take on anything that this world hands them. Again, I am super excited for this upcoming year and I look forward to helping take these young adults get to wherever they want to be!
Birthday: August 10th
These are a few of my favorite things.....
Color(s): Blue
Flower(s): Sunflowers
Healthy Snack(s): Trail Mix
"Junk Food" Treat(s): Skittles
Drink(s): Root beer
Scent(s)/Essential Oil(s): Lavender
Game(s): Monopoly
Sit-Down Restaurant(s): Olive Garden
Fast Food Restaurant(s): Chipotle
Place(s) to Receive a Gift Card: PGA Superstore
Most used school/office supply: Pens
What I would really like is: Anything golf or Buffalo Bills
Heroes: My family and Friends
Hobbies: Golf and Videos Games