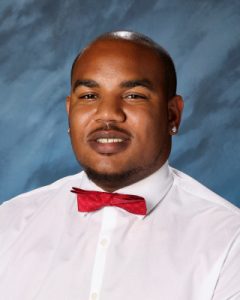 Kyli CroomsPhysical Education Teacher

Arizona Christian University
Bachelor of Science in Biology with an emphasis in Kinesiology
My Bio
Hello! My name is Kyli Crooms, I am excited to be teaching K-7th Grade PE for the second year at STCS. 2018-19 was a fantastic year where I got to watch my students grow in their athletic ability and others gain confidence in abilities they never knew they had. The goal I have for my PE class is to make sure it's one students enjoy coming to and that the children develop a like for some type of physical activity.
I am a Southern California native that played basketball and graduated from Arizona Christian University. After graduating I moved home but returned to Arizona shortly after to accompany my fiancé at the time as she attended Medical School at UofA. In the four short years of moving back a lot has changed, we've gotten married, started teaching at San Tan, had our first child and she is now officially graduated from medical school and is a resident at Mayo Clinic in Scottsdale.
I enjoy teaching PE because I believe physical comprehension can boost a child's confidence. Over the years as an athlete I've seen how mastering a new activity could bring joy and an unspoken feeling of confidence. This confidence is key in the development of children and can carry into other areas of a child's life.
When I'm not teaching, I am running my basketball club program Uptempo Hoops Elite. We are a youth basketball program based out of Gilbert and we play in local and travel basketball events. I also devote a lot of my time to my family and newborn son Josiah.
Birthday: February 17th
These are A Few Of My Favorite Things…..
Color(s): Red
Healthy Snack(s): Grapes, Pineapple
"Junk Food" Treat(s): Chips, Cookies
Drink(s): Sprite, Gatorade
Sit-Down Restaurant(s): Oregano's
Fast Food Restaurant(s): Chick-Fil-A
Place(s) to Receive a Gift Card: Nike
What I would really like is: Nike Gift Card
Hobbies: Basketball