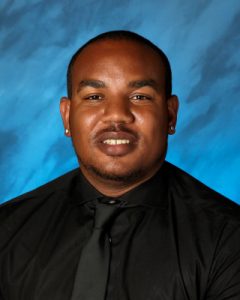 Kyli CroomsElectives Teacher/Basketball Coach

Arizona Christian University
Bachelor of Science in Biology with an emphasis in Kinesiology
My Bio
Hello! My name is Kyli Crooms, I am excited to be teaching electives at the Power campus for the upcoming 2020/21 school year. My first two years teaching K-7th grade Pe were a blast, I got to watch my students grow in their athletic ability and others gain confidence in abilities they never knew they had. Although I won't spend my entire day in the gym this year, my goals in the classroom will remain the same. I will look to teach and inspire my students to do things that they did not know they were capable of doing.
I am a Southern California native that played basketball and graduated from Arizona Christian University. After graduating I moved home but returned to Arizona shortly after to accompany my fiancé at the time as she attended Medical School at UofA. We are now in our 6th year in Arizona and our lives have changed completely. Over the past two years my wife has become a resident anesthesiologist at Mayo Clinic in Scottsdale while I've taught at STCS. Not only have we grown in our careers but our family went from 2 to 3 with the birth of our son Josiah in 2019. As my wife enters her second year of residency at Mayo I will be entering my 3rd year as a teacher and a coach at STCS, we can not wait to see what new twist and adventures 2020-21 will have for us.
I've enjoyed teaching PE the past two years because I believe physical comprehension can boost a child's confidence. Over the years as an athlete I've seen how mastering a new activity could bring joy and an unspoken feeling of confidence. This confidence is key in the development of children and can carry into other areas of a child's life. With the addition of two new in class electives I look forward to bringing the same energy towards the new subjects.
When I'm not teaching, I am running my basketball club program Open Gym Premier Arizona which is one of the top ranked basketball clubs in the west coast. We are a youth basketball program based out of Gilbert and we play in local and travel basketball events. If I'm not coaching you will catch me in the pool or playing different games at my home with my family.
Birthday: February 17th
These are A Few Of My Favorite Things…..
Color(s): Red
Healthy Snack(s): Grapes, Pineapple
"Junk Food" Treat(s): Chips, Cookies
Drink(s): Sprite, Gatorade
Sit-Down Restaurant(s): Oregano's
Fast Food Restaurant(s): Chick-Fil-A
Place(s) to Receive a Gift Card: Nike
What I would really like is: Nike Gift Card
Hobbies: Basketball