San Tan Charter School was created in 2008 as a new type of free public school in Gilbert, AZ. Developed as a K-6 Inquiry Based Learning Curriculum model incorporating applicable Montessori concepts and materials for a Public Charter School program. In 2014, our Recker Campus curriculum expanded its model through the 8th grade.
As a College and Career ready school, we are dedicated to academic excellence and an accredited member of AdvancED; a non-profit, non-partisan organization that conducts rigorous, on-site reviews of educational institutions and systems to ensure all students realize their full potential.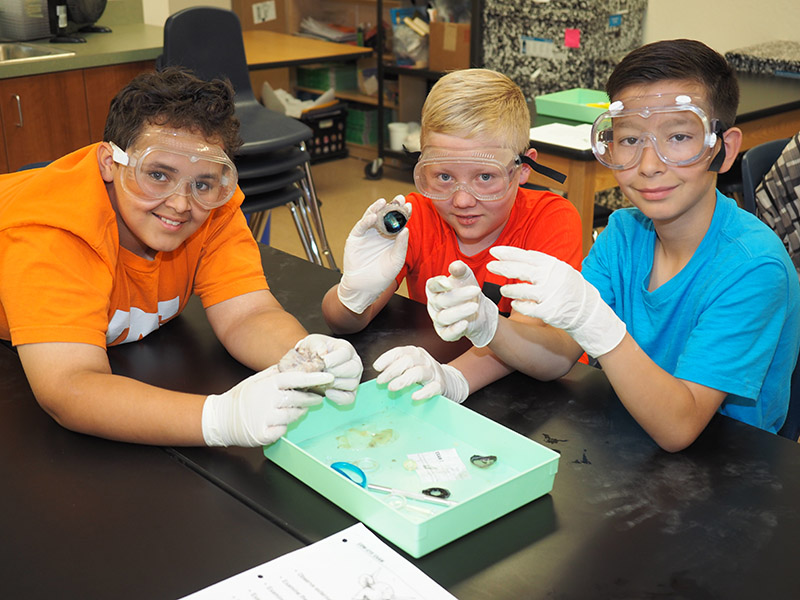 San Tan Charter School's Middle School program is a student-centered, collaborative learning community which upholds our individualized approach to learning through excellent academics, personal attention for each student, and strong partnerships between parents, teachers, students, staff and the greater Gilbert community.
At San Tan Charter, we are building a bridge to prepare and support our students as they transition into secondary school. Our Middle School experience starts in the fifth grade by offering cross-curricular learning, differentiated small group instruction, exploratory electives, social-emotional experiences, and athletic opportunities.
What is a Learning Community?
A Learning Community is a group of students who take a common set of courses together or share a common experience around their academics.
Students develop a deeper understanding of the courses' subject matter while they build relationships and learn together; inside and outside the classroom.
Community partnerships and service learning allows students to put learning into practice in real-world situations.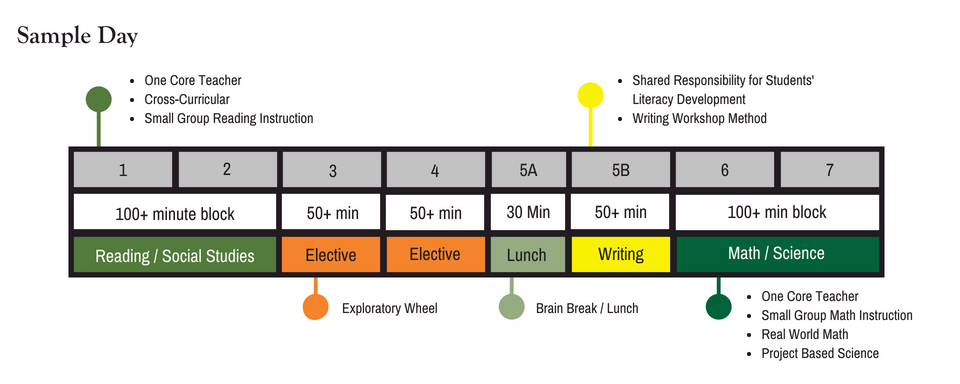 Our Approach
A challenging, well-rounded, cross-curricular approach incorporating significant learning extensions
Small class sizes with personalized attention for each student; keeping students at their cutting edge of learning
A full array of specialty classes and electives with a focus on communications and entrepreneurship
Active learning experiences for hands-on discovery and teamwork including collaborative projects utilizing technology
At San Tan Charter School, our Middle School program resides at our Recker Campus, while our Junior High program is at our Power Campus. Our teachers and staff are here to help you determine the best fit for your student, as both programs offer 7th and 8th grade experiences as well as athletic opportunities.
Our 7th and 8th grade athletes have a variety of sports to choose from each season. Students in these grades will team up with the Junior High students at our Power Campus to represent our STCS Roadrunners. We are continually evolving our athletic offerings to meet the interests of our students.
Fall Sports: Flag Football, Girls Volleyball, Co-Ed Swim, Color Guard, Cheer
Winter Sports: Boy's Basketball, Girl's Softball, Color Guard, Cheer
Spring Sports: Co-Ed Soccer, Boy's Baseball, Girl's Basketball, Co-Ed Golf