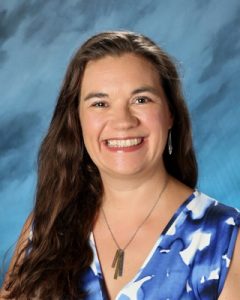 Tina LebediesEnglish/Mindfulness Teacher

Art Institute of Phoenix
Bachelor of Arts Degree in Interior Design
My Bio
Hello! My name is Tina Lebedies. This will be my second full year of teaching at San Tan. I am excited to continue learning from and teaching my students and am happy to be here! I have 3 kids. Dylan will be a junior and is 16, Erik is going into 8th grade and is 13, and my not so little, little one Emma is 10 and is going into 5th grade. I grew up near the Twin Cities in Minnesota and have lived in Arizona for a long time now. I originally worked in the hospital as an EEG tech but after several years I began to get burned out so I returned to school and became an interior designer. I enjoyed that until I became a mom. While being a stay-at-home mom I worked at home here and there. Most recently I taught ESL to kids in China for 2.5 years. It was an amazing and rewarding job! I loved getting to know my sweet little Chinese friends. Unfortunately the Chinese government changed their laws and Americans were no longer allowed to teach them. I decided to start subbing at San Tan and I loved it so much that I became a permanent teacher here in January of 2022. So between my science, art, and language background you could say that I am very well-rounded. In my free time I enjoy spending time with my family playing board games, traveling, and hiking. I also love reading, crafting, yoga, and sleeping.
Birthday: August 9th
These are A Few Of My Favorite Things…..
Color(s): purple
Flower(s): irises, daffodils, peonies
Healthy Snack(s):
"Junk Food" Treat(s):
Drink(s): tea - hot or iced, black with no sweeteners Scent(s)/Essential Oil(s): lavender, bergamot, lilac
Game(s): word or strategy board games
Sit-Down Restaurant(s): Nando's, Oregano's, The Keg Fast Food Restaurant(s): Chick-fil-a, Salad and Go
Place(s) to Receive a Gift Card: Amazon or Target
Most used school/office supply: colored pens, post its
What I would really like is: art/sayings for my classroom
Heroes: my mom and grandma
Hobbies: reading, hand lettering, crafting, yoga