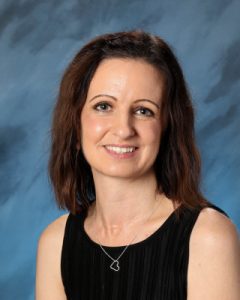 Melinda HatchMontessori Kindergarten Assistant
My Bio
Hi! My name is Melinda Hatch and I'm very excited to be part of the amazing San Tan community! This will be my second year here and am thrilled to be your Montessori Assistant in the Kindergarten classroom! Having our son, Carter, 8, I have been working with younger children since he was a toddler. I have previously been an Assistant in other Montessori schools working with toddlers and Primary for 5 years helping them grow independently and with a prepared learning environment.
I grew up in Midwest City, OK but later decided to move out to Arizona for new adventures. I immediately fell in love with all the beautiful sunshine, sunsets, and mountains! Moving out here was when I had learned and was taught the Montessori Philosophy from my sister-in-law and immediately started to fall in love with it.
I love being around kids and am passionate about learning. My goal is to provide an environment with materials and activities that adhere to each child's unique interests and helping each child feel safe to explore individually. I believe children learn through sensory activities to help them with development. I strive to model respect, patience, and care for both children and adults I come in contact with.
When I'm not working, I enjoy spending time with my family, going to baseball games, sightseeing, shopping, baking/cooking, and going to movies. I'm very excited to meet and get to know each and every one of you. I'm confident that we will have an amazing year!