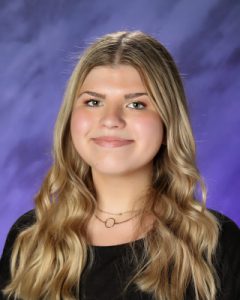 Madison BradfordFront Desk Assistant
My Bio
Hi I am Ms. Madison Bradford and I work in the Montessori Preschool! I'm 17 soon to be 18 and I'm an Arizona native! I will be graduating May 2020 with honors and I'm super excited for new journeys to come! I am the oldest of five children and have a passion for children!
Birthday:  March 9th
These are A Few Of My Favorite Things…..
Color(s): Light pink, blue, yellow, and gray.
Flower(s): Carnations and Roses.
Healthy Snack(s): Almonds, fruit, and cheese.
"Junk Food" Treat(s): Skittles, mint chocolate chip ice-cream, Chipotle, French fries.
Drink(s): Coke zero, and sweet tea.
Scent(s)/Essential Oil(s): Vanilla, coconut, floral scents.
Game(s): Uno, pie face, and monopoly.
Sit-Down Restaurant(s): Culinary dropout, and Carrabbas.
Fast Food Restaurant(s): Chipotle, Chick-fil-A, and raising canes.
Place(s) to Receive a Gift Card: Target.
Most used school/office supply: Sticky notes and gel pens.
What I would really like is: A massage.
Heroes: My parents and God.
Hobbies: Painting, crafting, and dancing.