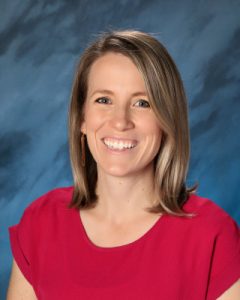 Kami KerbyMontessori Specials Teacher (Music)

BYU, Idaho
Bachalor of Science in University Studies
My Bio
Hello! I'm Kami Kerby. I love teaching kids music! I believe all children are musical, and when they are exposed to music and given fun age-appropriate ways to experiment with making music they will become life long music lovers and makers. My journey as a teacher started over 20 years ago, as a preschool teacher. I first discovered the power of music in the lives of children, but I have been making music my entire life. I grew up singing at home with my mom and sang in choirs from elementary school through college.
In addition to my experience in the typical classroom and the music room, I have been a licensed facilitator of the Love and Logic Curriculum for the past 12 years. I teach the 9 Essential Skills of the Love and Logic classroom in schools across Arizona. I do Music Training's to help classroom teachers unlock the magic of music in the classroom.
Birthday:  December 12th
These are A Few Of My Favorite Things…..
Color(s): All : )
Flower(s): Peony
Healthy Snack(s): Hummus and Veggies
"Junk Food" Treat(s): Dark chocolate
Drink(s): Secret Menu @ Swig – Endless Summer or Diet Coke
Scent(s)/Essential Oil(s): Peppermint or DoTerra Thives and On Guard
Game(s): Tenzi or Settlers
Sit-Down Restaurant(s): Thai Food and Oregano's
Fast Food Restaurant(s): Salads & Go
Place(s) to Receive a Gift Card: Target or Amazon
Most used school/office supply: sanitizing wipes to clean instruments : )
What I would really like is: Djembe kid sized drums for our class 9" or 10" in diameter
Heroes: My Mom
Hobbies: singing, playing guitar and Uke, hiking and traveling