2020-2021 Enrollment Forms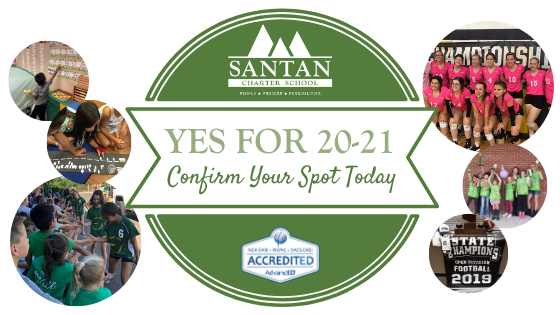 The following is a list of enrollment forms needed in addition to confirming your student information within Infinite Campus.  Forms vary based on program enrollment, not all forms are needed for every student.  New students will require a copy of their birth certificate, immunization records, and proof of residency.  These can be scanned/digital copies provided with your enrollment forms.
These forms can be updated electronically and signed via Adobe's free PDF Reader, tips found at the bottom of the page.  When complete, please return to your campus office or attach and email to enrollment@santancs.com.
If you have any questions about registration, please call our office at 480-222-0811.
2020/2021 School Calendar
PHLOTE Form – (Primary Home Language Other Than English)
ESEA Form – (Elementary and Secondary Education Act)
Health & Emergency Information
Grade & Program Specific Forms
Update only the forms applicable to your student.
Grade & Program Specific Forms
We will need a Scan/Digital Copy of the student Birth Certificate and Immunization Records along with all applicable forms.
Email completed documents to enrollment@santancs.com
Previous School Records Release
Health & Emergency Information
New parent Infinite Campus link provided by Registrar
ADOBE PDF READER
Use free Adobe PDF Reader to update enrollment packets and sign forms.
ANSWER ALL QUESTIONS FIRST
Download Form and "Save As" to Add your Students Name to the File Name.
Answer all questions first.
ADD SIGNATURES LAST
Use the "Fill & Sign" feature for all Signature fields.
Once signatures are added and file is saved form fields are locked.