Tauscher Times 9.14.21
Hello Power Campus!
As we near the end of first quarter, please help us focus our students' attention on finishing strong with their academics. Upon returning from Fall Break, we have half day schedules on Oct. 11-13 and parent-teacher conferences Tuesday and Wednesday, October 12-13". Please click here to select your time for conferences.
San Tan University
Join us tomorrow on campus Wednesday, Sept. 15, at 5:30pm for San Tan University.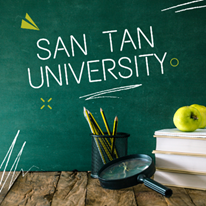 Join us for a "State of the Union" from Dr. Sippel, our new tutoring and intervention program, digital learning, the importance of interscholastic activities as well as more information on gifted excitabilities. There is something for everyone, so join us for a night of learning and connecting!
RSVP: https://forms.gle/PCgVrum5uJFiYaw69
Fall Break/Half Day Camps
With fall break, and half days coming up, here is the link for camps for the semester through the school.
https://yqysjrrxph.formstack.com/forms/aug_dec_half_day_camp
2023 EF Trip
San Tan Charter has approved its March of 2023 EF international tour. The school will be touring ITALY! To learn more about the tour, we will be hosting a VIRTUAL information night on the evening of September 22nd to RSVP please click the link below.
RSVP Link:  https://bit.ly/3jvqKIx
Yearbook Sales
Our 2021-2022 PreK-12 San Tan Yearbooks are on sale. These will include a 15th year commemorative section and options for students and families to customize. Begin planning and designing yours now by visiting our storefront link here: https://store.shopyearbook.com/santan-yb
Sponsorship Highlight: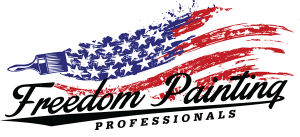 Freedom Painting Professionals
Freedom Painting is a full-service painting company that specializes in commercial and residential interior and exterior painting as well as cabinet refinishing. They are a family-oriented business who take pride in serving their local community with exceptional, one-of-a-kind, and guaranteed painting services.
Their name says it all, they strongly believe that freedom is key to the success of not only their business, but of our nation. Freedom Painting is proud to offer military, police officer, and first responder discounts.
Give them a call today for a free quote at (480) 650-2203
Athletic Sponsorship
Would your business or family like to support our STCS Roadrunner Athletics Program by becoming a sponsor? We have a variety of sponsorship packages which allows entry for any budget. This is a great way to   promote your business while supporting our San Tan Athletes.
For more information about becoming a sponsor or to initiate the process, please click here Athletic Sponsorship.
Athletics Family Pass
All High School games have a gate fee of $5 per adult and $3 per student/child. For your convenience, we will be offering Athletic Family Passes for the immediate and non-immediate families of our San Tan Athletes. The options include $50 per season or $100 for the year. Tickets may be purchased for immediate family members (i.e., parents/guardians and siblings under 18). All other non-immediate family members (i.e., grandparents, aunts/uncles, cousins, etc.) are also welcome to purchase a family pass for entrance into the games. To purchase your family pass please click HERE.
Technology
San Tan Charter utilizes student laptops at the Power Campus. Each student needs a laptop to access school testing, classroom curriculum and more. Parents have the option of leasing technology from the school or supplying your own technology from a list of approved devices is on the Parent Portal page. Please be reminded there is a $250 annual lease fee for the school's technology and a $50 annual fee for registering your family's personal device.
Click here to lease a school device.
Please see our list of Approved Devices.
Download the School Calendar
Visit the San Tan Charter School website at https://santancharterschool.com/calendar/ and click "Add to Calendar" to download our schedules to your device.
DonorsChoose
DonorsChoose helps teachers fundraise for special projects in their classrooms. Ms. Sneed's project was recently funded! Please think about donating to our teacher's rooms, if you haven't already.
Check out all the projects within San Tan Charter School organization that are accepting donations.
P.E. School Uniforms:
If you are interested in ordering more uniforms, remember you have the option to pay online via this link: https://yqysjrrxph.formstack.com/forms/power_p_e_uniforms.
Uniforms can also be purchased through the front office, via exact cash, or with credit cards or checks made payable to STCS.
Looking to work at San Tan?
San Tan Charter is looking to hire for Guest Teachers. Please call 480-222-0811 or contact me at btauscher@santancs.com if you are interested.
Helpful Links
Become an Athletic Sponsor- Click Here to Donate
Spirit Gear
Do you need school spirit gear to wear on Spirit Fridays? Click Here to Purchase
Social Media Links
Facebook- San Tan Charter School Family Connection
Calendar of Events
Sept. 15                                San Tan University for Parents, 5:30pm
Sept. 16                                Home Game: Volleyball: JV 5pm, Varsity, 6pm
Sept. 18                                Home Games: JH Volleyball: 9 & 10am
Home Game: JH Flag Football: 12:00pm
Sept. 20                                Home Game: Volleyball: JV 5pm, Varsity, 6pm
Sept. 21                                Peace Day
Sept. 24                                Home Game: Varsity Football: 7:00pm
Sept. 27                                Fall Break
Sept. 30                                Offices Closed
All the Best,
Brandon Tauscher
Principal
480-222-0811 (Power Campus)
e. btauscher@santancs.com
San Tan Charter School
Visit us at SanTanCharterSchool.com
2014 – 2019 Best of Gilbert, AZ