Montessori Minutes 9/24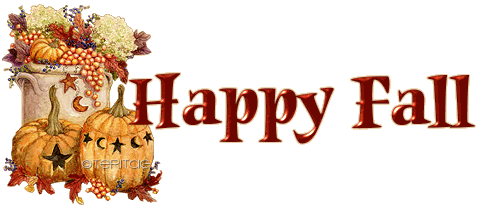 Hi Montessori Preschool families,
Thank you for your support of International Peace day last week! Please check out this YouTube video and Ms. Kerby's and Ms. Hubbard's newsletters for pictures and highlights from last week.
Light a Candle for Peace YouTube video
Download 9/24 Music Together – Ms. Kerby
Download 9/24 Outdoor Environment – Ms. Hubbard
In music, we are learning to play the resonator bells!  Check out our newsletter to learn more. If you'd like a pair to play at home, here is a link: Resonator Bells
Save the date!!! 
Friday November 22nd for our Music Together Celebration afterschool 3:30-5:00
Preschool Dates to Remember and Notables:
10/1 -10/4 –Usborne Book Fair Event
10/4 – No School-Parent-Teacher Conferences
10/7 – 10/11 No School Fall Break
10/14 –School resumes for 2nd semester
11/8 –Multicultural Fair
11/22 –Music Together Celebration 3:30-5:00
Multicultural Fair Coming to San Tan…Walk a Mile in My Shoes! Friday, Nov. 8, 2019
At San Tan we are thrilled to welcome students and families from cultures across the globe.  We are committed to honoring and celebrating each student's identity and family heritage every day of the year.  Each year we invite our community to join with us on a special day of celebration: The San Tan Multicultural Fair!
Let's do it again!  What would be walking a mile in your family's culture look like? We want to know! Look for more information in your class weekly newsletter.
Sign Up Genius Link: https://www.signupgenius.com/go/70A0D4CAEA628A5F58-20192
Usborne Book Fair
The Fall Book Fair with Usborne Books & More is headed our way! After you connect with your child's teacher at their conference, be sure to stop by the book fair and check out the amazing books that will be available. Don't forget to visit our teacher's wish-list station during the book fair to gift our wonderful teachers with books for their classrooms. If you are unable to attend the event- or prefer to browse the full catalog- you can shop online now through October 4th & still support our school. Let's make this the best book fair yet! 📚
Shop online: https://tinyurl.com/SanTanBookFair
Donor's Choose
Ms. Hubbard worked with Ms. Wickland to create and submit a Donors Choose project to support our outdoor environment. If you would like to donate or send this link to family and friends donate please do…
STCS and Preschool Recker Campus Yearbook for Sale
Our 2019-2020 Recker Campus Yearbook Team is pleased to announce the Premiere Sale of this year's Recker Campus Yearbook. Copies of the Yearbook can be ordered online or over the counter (with the attached Order Form). Our Yearbook theme this year is "Roadrunner Respect: What Goes Around, Comes Around" and the Team is excited to be creating and providing our families with a 100-page book of San Tan Memories including our San Tan Montessori preschool!
NOTE: Price increases to $35 on October 6th. In addition, this year we are asking for your help! If you attend one of our wonderful San Tan Recker activities or sporting events and capture that amazing pictures, we would love for you to share it with our Yearbook Team. Many of our pictures last year were contributed by parents and teachers, and we hope to capture more of these Picture Perfect Moments for this year's book. All images must be unedited and be a minimum of 500kB large. eShare: http://www.hjeshare.com/eShare/?code=STCS2020 If parents prefer to download the app from the App Store, they can enter the school code STCS2020.  If you have any questions, please feel free to email our Yearbook Advisor, Ms. Kisler, at kkisler@santancs.com.
Sincerely,
Ms. Rita Sippel, M. Ed.
Director, San Tan Montessori School
Chief Customer Officer / Assistant Superintendent, San Tan Charter School, K-12
Recker Campus
3959 E. Elliot Road
Gilbert, AZ 85234
Southwest corner of Higley and Recker Roads
Power Campus
3232 S Power Road
Gilbert, AZ 85234
Northwest area of Power and Elliot Roads