Laramie Letters 9.14.21
Letter from the Principal
Dear San Tan Families,As we wrap up the first quarter of the year, please begin to look out for emails from staff with conference times. We offer parent teacher conferences following Fall Break. Monday October 11-13 will be our parent teacher conference dates along with half days of school. During these conferences your teachers will present to you your student's "Roadrunner Roadmap". This document encompasses the teacher's goals for the coming quarter for your student. We are very excited to invite you to campus to see your child's progress so far this year.
– Mrs. Sarah Laramie
Important Announcements
Paper Drive
Our annual beginning of the year PAPER DRIVE is in full effect starting this week. The class with the MOST points will receive a teacher reward for participating is $100.00 classroom fund. Write your teacher's name on the paper and send it to the front office. Middle School should put their HOMEROOM teacher on their paper.
Don't have time to run out to the store? No worries!!  San Tan Charter School partners with Amazon Smiles!  Amazon Smiles is fast and easy… Shop Amazon as normal and 0.5% of your purchase supports educational enrichment right here at San Tan Charter School!
Visit:  smile.amazon.com/ch/56-2610311 to start shopping now! You can ship your order directly to the school and add a "gift receipt" with your child's teacher's name on it!
| | | |
| --- | --- | --- |
| First Place | Ms. G | 11 points |
| Second Place | Ms. Harris | 3 points |
| Third Place | Ms. Kilpatrick | 2 points |
October Conferences
We are asking parents to help support our staff by providing dinner items during the evening of our late-night teacher conferences in October. Our theme for the late night on Tuesday, October 12th is a Picnic Theme. Our teachers will be getting a dinner break from 4:30-5:30. We have 70 staff members on campus this year. To sign up, please click the link below. We sincerely appreciate any and all donations.
October Late Night Conference Teacher Dinner Donation
Child Care
Are you looking for fun, active, and safe activities for your kids on our half-day Parent Teacher Conference days? San Tan Charter School – Recker Campus is excited to once again offer our three day "Half-day Conference Camps for Kids." With fall breaks, and half days coming up, here is the link for camps for the semester for child care.
https://yqysjrrxph.formstack.com/forms/aug_dec_half_day_camp
San Tan University
September 15th at 5:30-7:30 at the Power Campus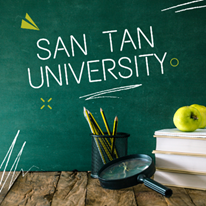 Learn about the fantastic programs we have from a "State of the Union" from Dr. Sippel, the importance of digital learning, more information on gifted excitabilities, and more! There is something for everyone! So join us for a night of learning and connecting!
Signup genius: https://forms.gle/PCgVrum5uJFiYaw69
2023 EF Trip
Believe it or not, we have already confirmed our March of 2023 EF tour. We are officially announcing that we will be touring ITALY!!!!!!!!! To learn all about the tour we are hosting a VIRTUAL Info night on the evening of September 22nd to RSVP please click the link below.
RSVP Link:  https://bit.ly/3jvqKIx
I have also, included a pamphlet for more information.
Yearbooks
Our 2021-2022 PreK-12 San Tan Yearbooks are on sale now. It will include a 15th-year commemorative section and options for students and families. Begin planning and designing yours now. Visit our storefront link here: https://store.shopyearbook.com/santan-yb
Athletics Family Pass
All High School games have a gate fee of $5 per adult and $3 per student/child. For the convenience of our families, we will be offering Athletic Family Passes for the immediate and non-immediate families of our San Tan Athletes. The options include $50 per season or $100 for the year. Tickets may be purchased for immediate family members (i.e., parents/guardians and siblings under 18). All other non-immediate family members (i.e., grandparents, aunts/uncles, cousins, etc.) are also welcome to purchase a family pass for entrance into the games. To purchase your family pass please click HERE.
Guest Teachers
We need guest teachers to fill in when our teaching staff is out ill. If you would like to guest teach for us, please email Ms. Lapadura at blapadura@santancs.com to get back on the list for this school year.
Athletic Sponsorship
Would your business or family like to support our STCS Roadrunner Athletics Program by becoming an athletic sponsor? We have a variety of sponsorship packages that allows entry for any budget. This is a great way to promote your business while supporting our San Tan Athletes. For more information about becoming a sponsor or to initiate the process, please click here Athletic Sponsorship.
Freedom Painting Professionals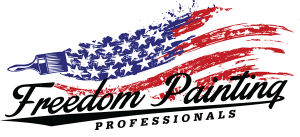 Freedom Painting is a full-service painting company that specializes in commercial and residential interior and exterior painting as well as cabinet refinishing. They are a family-oriented business who take pride in serving their local community with exceptional, one-of-a-kind, and guaranteed painting services.
Their name says it all, they strongly believe that freedom is key to the success of not only their business, but of our nation. Freedom Painting is proud to offer military, police officer, and first responder discounts.
Give them a call today for a free quote at (480) 650-2203
Helpful Links
Become an Athletic Sponsor- Click Here to Donate
Donate Today! 
Spirit Gear – Do you need school spirit gear to wear on Spirit Fridays? Click Here to Purchase
October Late Night Conference Teacher Dinner Donation
January Late Night Conference Teacher Dinner Donation
Social Media Links 
Facebook- San Tan Charter School Family Connection
Facebook- Mrs. Laramie Principal Recker Campus
Instagram- Mrs. Laramie Principal Recker Campus
Mrs. Sarah Laramie, M.A.
Principal, Recker Campus
Doctoral Candidate, Grand Canyon University
San Tan Charter School
3959 E. Elliot Rd.
Gilbert, AZ 85234
Phone:  480-222-0811
"Education is the most powerful weapon which you can use to change the world"- Nelson Mandela