Laramie Letters 12/17
Hello Recker Campus Families, I hope you are all having a good week before break. I recognized that our school has been featured in news reports over the past few days. Please refer to my letter I sent via email yesterday and last week to address questions. To date, San Tan Charter School has been negative for cases of E. Coli and was cleared by the Department of Health. Some questions were brought up about statements in the media; one such was that we have reclaimed water on campus. The Recker campus is served only by drinkable water from the Town of Gilbert, including the sprinkler system. Please know your students are safe on campus, if at any time this was not the case, I would notify you immediately. If you have questions, you are welcome to email me personally or reach out to Dr. Sippel ksippel@santancs.com.
 -Mrs. Sarah Laramie
Laramie Letters Action Items
For more information on the above and more, please read below!!
Spirit Week THIS Week!!!!
Twin day Wednesday
Wacky tacky/ crazy hair Thursday
Jingle Jog Attire Friday
Jingle Jog, Jingle Jog, Jingle Jog all the way!
Mark your calendars for Friday, December 20th.  Tis the season for Jingle Jog! Come to school dressed up in festive holiday wear and join everyone in reindeer games. Purchase a Jingle Bell bracelet ($1.00) and/or a Jingle Bell necklace ($2.00) to compliment your outfit.  You will not only look terrific, but also support the STUCO's goal of raising money for school technology. Please look for the flier/order form which will be going home with your child.  All orders are due by Wednesday, December 18th.
Elementary K-8 Half Day Camps
Friday December 19th and 20th from 11:30-4:30 $35
Extended Camp 4:30-7:30 $25 dollars *Includes Dinner and a Movie*
Reserve your spot by contacting micke@santancs.com
Gifted Testing
San Tan's annual Gifted Testing event is approaching quickly! 
If you are interested in having your child tested for giftedness, please complete the attached Parent Request Form and return it to the office with the testing Co-Pay. Once a child is identified as gifted, they do not need to retest.  Gifted testing will begin in mid- February.
Note:  If your child is currently in a gifted class and identified as 'provisional' they will automatically be retested, you do not need to send in the recommendation form. : -)
**Gifted Testing Requests are due no later than January 15th.
Book Fair
It's beginning to look a lot like… a Book Fair!
Our Scholastic Book Fair is a reading event that brings the books kids want to read right into our school. It's a wonderful selection of engaging and affordable books for every reading level. Please make plans to visit our Book Fair and be involved in shaping your child's reading habits.
Book Fair dates: December 16th-20th
Shopping hours: Before School and After School
Volunteers needed: https://volunteer.scholastic.com/#/experience/signup/7sLsJxxYg
NEW shopping option! Book Fair eWallet is a safe and convenient digital payment option for your student to shop the Fair cash-free. Visit our homepage to get started:
[https://www.scholastic.com/bf/santancharterschool1]
We hope to see you and your family at our Book Fair! Remember, all purchases benefit our school.
Eastmark Color Run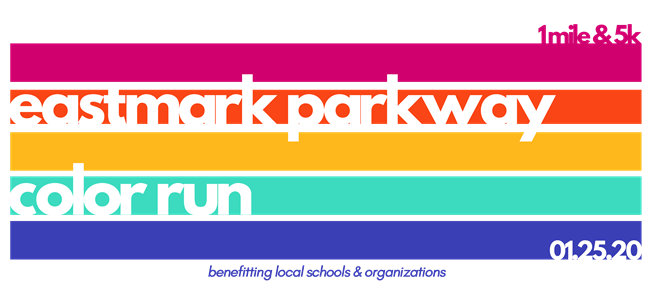 San Tan Charter School is excited to partner with the 5th Annual Eastmark Parkway Color Run and many other schools in our area- a portion of the Proceeds will directly benefit for all who participate and all who donate. If you would like to volunteer at the event, please contact bheller@santancs.com
January 25th @ 9:00am (registration opens at 7:30am)
Post race event will run until Noon
DJ, Bounce Houses, Food Trucks and MORE!
HUGE FREE RAFFLE
Located in Eastmark's Great Park
10100 E Ray Rd, Mesa 85212
REGISTER TODAY! www.EPColorRun.org
San Tan Recker Campus Yearbook (ACTION REQUIRED)
Our San Tan Recker Campus Yearbook Team would like to remind you to get your Recker Campus Yearbook before the price goes up December 21st. Cost is currently $35 and includes a personalized name on the cover. If you have more than one student attending at Recker, you can purchase a family book and have your family name printed on the cover for everyone to share. You can order online (see link below) or pickup an order form at the Recker Campus front office. Price goes up to $40 on December 21st. If you have any questions, please feel free to contact Ms. Kisler at kkisler@santancs.com  https://www.yearbookordercenter.com/index.cfm/job/21041 .
Winter Parent-Teacher Conference Camp
With Winter Break just around the corner, our San Tan Electives-Specials Team is getting ready for our next Parent-Teacher Conference Camp for kids. Parent-Teacher Conferences occur as soon as we return from the break. Our Half-Day Kids Camp Team is hard at work planning, and the deadline for registration and payment for camp is Monday, December 9th (prior to our Winter Break). Cost is $40 each day and runs from 11:40 to 4:00 PM. Students need to bring a sack lunch and snack; and parents will need to pick up their student(s) at the drive lane at 4:00 PM. You can register and pay online at https://yqysjrrxph.formstack.com/forms/halfday_camp
If you need additional After Camp Aftercare services, our Montessori Aftercare program can provide service from 4:00 to 5:30, please contact our Montessori Aftercare coordinator RSippel@santancs.com to register.
Arizona Tax Credit– Donation Opportunity
The tax credit program is the perfect way to give and support San Tan Charter School's goal of $93,750.00. The program is a win/win for everyone. By redirecting your tax dollars, you will support special programs at San Tan Charter School such as Music Education and STEM, which each student participates in and Physical Education including Character Education, in which students participate in daily. It also helps support our Library and computer lab time for our students. At the Junior High and High School levels this helps support our amazing electives offerings.
The best part, is whatever you contribute, you will receive dollar for dollar back on your state taxes. So, if you give $100, you can deduct that $100 off what you owe in taxes. If you are a married couple, you may only contribute up to $400. If you are single, the total amount that you can contribute is $200. A one-time contribution is also wonderful.
Select to make an Arizona Tax Donation
Our Private Montessori School gives out around $45,000.00 a year in scholarship to those families in need, we are able to offer these scholarships because of the Arizona Private School tax credit program. The best part is whatever you contribute, you will receive dollar for dollar back on your state taxes with this program as well. So, if you give $500, you can deduct that $500 off what you owe in taxes. If you are a married couple, you may contribute up to $1,138. If you are single, the total amount that you can contribute is $569. Here is the live link for the Private School Tax Credit:
Select to make a Private School Tax Credit
Dates to Remember 
12/18 6th-8th Grade Field Trip to Power Campus
12/19-12/20- Half Days
12/20- Higley Singers Winter Performance @ 2
12/23-1/3- NO SCHOOL
1/6- First Day of Spring Semester
Mrs. Sarah Laramie, M.A. 
Principal, Recker Campus
Doctoral Candidate, Grand Canyon University
San Tan Charter School
3959 E. Elliot Rd.
Gilbert, AZ 85234
Phone: 480-222-0811
"Education is the most powerful weapon which you can use to change the world"- Nelson Mandela