Laramie Letters 11.8.22
Letter from the Principal
Dear San Tan Families,
I hope you are having a great week! It was wonderful to have you all on campus this past Friday! I was so proud to walk around and see the students interacting with family members to show off their learning. We topped it all off with our Cultural Fair yesterday, thank you to our volunteers who so beautifully articulated and shared their cultures with our students.
Just as a reminder, we do not have school on Friday in observance of Veteran's Day. Thank you to all past and present that have served.
– Mrs. Sarah Laramie
Month at a Glance 
No School- Veteran's Day 11/11
Annual Holiday Food/Toy Drive- 11/7-11/22
Fall Sports Banquet- 11/8
Gobble Grams- 11/14-11/17
Winter Sports Pictures- 11/16
Charlie Brown Thanksgiving- 11/23
Thanksgiving Break – 11/24-11/25
MAP Testing- 11/27-12/8
Important Announcements
Paper Drive Update
First Place- Ms. Dippre (101 reams)
Second Place- Ms. Yocklin (31 reams)
Third Place- Ms. Dickson (25 reams)
Our annual beginning of the year PAPER DRIVE is in full effect starting Monday, October 10th– December 9th. The class with the MOST points will receive a teacher reward for participating is $100 classroom fund. Write your teacher's name on the paper and send it to the front office.
White Ream of Paper =1 point
Don't have time to run out to the store? No worries!! San Tan Charter School partners with Amazon Smiles! Amazon Smiles is fast and easy… Shop Amazon as normal and 0.5% of your purchase supports educational enrichment right here at San Tan Charter School!
Visit:  smile.amazon.com/ch/56-2610311 to start shopping now! You can ship your order directly to the school and add a "gift receipt" with your child's teacher's name on it!
School Address
3959 E Elliot Rd
Gilbert, AZ 85234
Charlie Brown Thanksgiving
Celebrate this event in our 2022 Charlie Brown Thanksgiving T-Shirts!!
https://yqysjrrxph.formstack.com/forms/charlie_brown_thanksgiving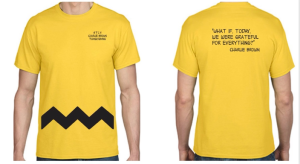 Gobble Grams  
Gobble Grams for Sale!!
$1 each
Show your friends and teachers that you are thankful for them this season!
On sale 8:05-8:25 in the atrium next to the front office
(STUCO fundraising helps with events & new technology)
On sale Monday 11/14 – Friday 11/18 
Delivered to classrooms 11/22 
Charlie Brown Thanksgiving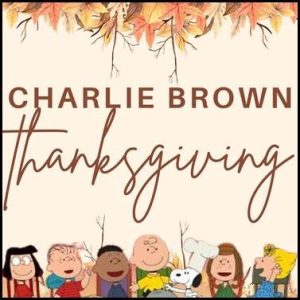 November 23rd starting at 10:30, we are inviting all families to picnic with us outside before going off on our individual holiday celebrations.
We are looking for volunteers to help us pull off this awesome event!
https://www.signupgenius.com/go/4090C4BAAA922AAFD0-charlie3
Bring in a Dessert to Share- A few reminders: No NUTS, desserts must be baked, defrosted and ready at morning drive lane. There will be volunteers available to collect your dessert at drive lane and walk it over to the cafeteria to be cut.
https://www.signupgenius.com/go/4090C4BAAA922AAFD0-charlie2
Save the Date for our Winter Concert  
Date: Tuesday December 13th
Times:
Mainstream Kinder, 1st and 2nd Grade Concert – 5:00pm-5:30pm
Montessori Kinder – 6th Grade – 6:00pm-6:30pm
Mainstream 3rd, 4th, 5th and 6th Grade – 7:00pm-7:30pm
Attire: Solid Black bottoms, solid white top and solid blue accents (examples: neck tie, hair bows, jewelry, shawl, scarf).
United Food Bank  
United food bank will be delivering posters and boxes on 11/1 for the food and toy drive. Food and Toy drive will be from 11/7 to 11/22, all items will be collected on 11/23. In order to have a successful drive it would great if we could start advertising it. Below is what I sent out to the families in years past.
We will be hosting a Food and Toy Drive on behalf United Food Bank from 11/7 to 11/22. In the spirit of giving we would appreciate it if you would consider donating. In times of uncertainty, our natural inclination is to seek solid ground. United Food Bank has been able to provide that solid ground to thousands of families every week during the pandemic and economic crisis. United Food Bank, knows that times will be tough. People will be unemployed. People will be sick. However, United Food Bank is prepared to continue to serve Arizonans. Roadrunner Families please join us in assisting United Food Bank to continue making a difference in family's lives.
Food Items needed:
-Canned Meats, Fruit and Vegetables
-Cereals
-Rice, Pasta, lentils and beans
-Soups, stews, Chilli
-Checks made out to United Food Bank
Suggested Toys Needed All Ages for Boys and Girls:
-Toys
-Board Games
-Art Supplies
-Crafting
-Books
Yearbook Orders 
Ordering is open for the 2022-2023 School Year! Order your 2022-2023 Yearbook Today…" Continuing our Legacy" San Tan's Vision "The San Tan Charter School Family honors and invests in the community by leaving a legacy through individualized and interactive learning experiences."
https://store.shopyearbook.com/santan-yb
Guest Teachers
We need guest teachers to fill in when our teaching staff is out ill. If you would like to guest teach for us, please email Ms. Richardson at srichardson@santancs.com to get back on the list for this school year.
Family Engagement Committee
At San Tan, we do not have a PTO, we have the Family Engagement Committee! The FEC will be helping with school events, parent groups, fundraising initiatives and organizing parent support within the classroom.
If you are interested in joining, please email at fec@santancs.com
EF 2023-2024 Trip Offering 
We have two major trip offerings for our 2023-2024 school year. One trip is domestic and one trip is international. These trips are open to ALL STCS families.
Domestic Trip- Eastern Seaboard
Travel from Boston to New York to Philadelphia to Washington DC to Colonial Williamsburg and see all the historical sights
http://www.efexploreamerica.com/2586452nh
International Trip- Scotland and Ireland 
Travel from the highlands and the emerald isle
https://www.eftours.com/tour-website/2551191PV
Helpful Links
Social Media Links 
Facebook- San Tan Charter School Family Connection
Facebook- Mrs. Laramie Principal Recker Campus
Instagram- Mrs. Laramie Principal Recker Campus