Laramie Letters 1.25.22
Letter from the Principal
Dear San Tan Families,
I hope you are doing well! I want to applaud our 3-6th grade students this week. San Tan Charter School was selected to participate in the AASA Writing Field Test. At the Recker Campus, our students had the opportunity to demo the new writing test, and they did fabulously!
We have a half-day tomorrow for teacher professional development. Dismissal will be from 11:00-11:30 for all students.
Thank you, and have a great week!
Mrs. Laramie
Important Announcements
Montessori Garden Market Day
Join us again this Thursday, January 27th from 2:30-3:30pm outside the preschool, for our second Garden Market day! Go Green – A Montessori Market, is organized and run by our Montessori students with produce from the garden they have helped plant and maintain and crafts they have made in class.
Some of the items they will have available for purchase: leafy greens, radishes, herbs, popcorn, juice, and crafts they have made. All are invited and encouraged to stop by as we celebrate the bounty that our garden has provided this year. We are so excited to show you what they have been working so hard on!
Cash and Venmo accepted.
**Future dates will be announced as more from the garden becomes ready to harvest.
Save The Date
Science Fair Request
San Tan's Annual Science Fair needs your help! 
We need at least 50 volunteers to assist us in judging this year's science fair projects! Judges will assess the student projects while the students present them.  It is a thrilling adventure to participate in the learning of our remarkable young scientists.
Our Science Fair will be virtual this year to meet the Arizona State Science Fair requirements.  Students will present to a group of judges online in a Google Meet with a staff member present.  Judging has never been comfier or cozier!
When:   Judging – Wednesday, February 2nd from 5:30 PM to 7:00 PM
Where:  Google Meet
RSVP to Judge Here:  Sign Up Here. : -))
Hot Cocoa Bomb/DIY Cookie Decorating Kit Fundraiser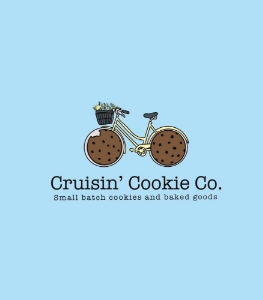 Looking for a "sweet" way to spend Valentine's day weekend? Order a Valentine Cookie Kit and Hot Chocolate Bombs to celebrate the day!
DIY VALENTINE COOKIE KIT – Kit includes 10 heart shaped sugar cookie cut outs, 3 piping bags of royal icing, 3 bags of Valentine's sprinkles and instructions and storage all in a festive box
4 PACK OF HOT CHOCOLATE BOMBS – Milk chocolate sphere packed full of mini marshmallows and hot cocoa powder, drizzled with chocolate and sprinkles! Slowly pour your hot beverage over on and stir for a sweet explosion in your mug!
TURN IN THIS FORM WITH ALL PAYMENTS BY:
FRIDAY, 02/03/2022
(Items will be ready for pick-up to take home at school on 02/11/2022)
$30 each
If paying in cash or check, please make payable to Cruisin' Cookie Co, LLC and fill out the attached form. 
Please note the your child's name and classroom.
If paying with card, please click on the following link: https://yqysjrrxph.formstack.com/forms/2022_valentine_s_day_fundraiser
Proceeds will go to help send next year's 6th grade students to Washington D.C.
Spring Sports Registration
Our Spring Sports Registration is officially open! Our sports program offers a selection of spring sports open to student-athletes in grades 5th-8th for Junior High Sports and 9th-12th for High School Sports. To view our spring sport options or to register your student-athlete please click HERE.
Lost and Found
Weekly on Wednesday's we will donate all items left in Lost and Found to Goodwill. Please help your child to collect all their personal items from the Lost and Found area located inside the main building Recker hall across from the Recker library before Wednesday afternoon.
Arizona Tax Credit Program
The program is a win/win for everyone. By redirecting your tax dollars, you will support special programs at San Tan Charter School such as Music Education and Media Sciences, which each student participates in and Physical Education including Character Education, in which students participate in daily. It also helps support our newest addition of Library and computer lab time for our students.
The best part, is whatever you contribute, you will receive dollar for dollar back on your state taxes. So, if you give $100, you can deduct that $100 off what you owe in taxes. If you are a married couple, you may only contribute up to $400. If you are single, the total amount that you can contribute is $200. A one-time contribution is also wonderful.
Donate through your Arizona Tax Credit https://yqysjrrxph.formstack.com/forms/?1627645-EuNcDzZTd2
Art Competition
Calling all artists! We want to see your masterpiece! Sign up to participate in the Art Competition. You can submit a creation of your choosing. Turn in your project by 2/25/2022.
https://www.signupgenius.com/go/9040d44a4aa29a31-artcompetition
Half Day Camp
Here is our sign-up link for all the half days from January through the end of the year!
https://yqysjrrxph.formstack.com/forms/jan_may_half_day_camp
March Book Madness
Introducing March Book Madness 2022! During the spring semester, we will be reading the following books and then voting on the school's favorite book out of the 16! This year's theme is Turning Points. The brackets will be announced on February 1, 2022. First round voting will start on March 2, 2022. If you want to purchase the books to read along, here is our list of books!
Above the Rim: How Elgin Baylor Changed Basketball by Jen Bryant, illustrated by Frank Morrison
The Cot In The Living Room by Hilda Eunice Burgos, illustrated by Gaby D'Alessandro
Change Sings by Amanda Gorman, illustrated by Loren Long
Sharice's Big Voice: A Native Kid Becomes A Congresswoman by Sharice Davids, illustrated by Joshua Mangeshig Pawis-Steckley
Norman Didn't Do It!: (Yes, He Did) by Ryan T. Higgins
Every Night Is Pizza Night by J. Kenji Lopéz-Alt, illustrated by Gianna Ruggiero
Zonia's Rain Forest by Juana Martinez-Neal
My First Day by Phùng Nguyên Quang, Huỳnh Kim Liên
Stollercoaster by Matt Ringler, illustrated by Raul The Third
This Very Tree: A Story of 9/11, Resilience, and Regrowth by Sean Rubin
Hardly Haunted by Jessie Sima
Classified: The Secret Career of Mary Golda Ross, Cherokee Aerospace Engineer by Traci Sorell, illustrated by Natasha Donovan
Except Antarctica by Todd Sturgell
A Walk in the Words by Hudson Talbott
Someone Builds the Dream by Lisa Wheeler, illustrated by Loren Long
Everything Naomi Loved by Katie Yamasaki
I will also be filming the reading of the books for your family to enjoy! More information to follow!
Looking to work at San Tan?
San Tan Charter is looking to hire for Guest Teachers. Please call 480-222-0811 or contact me at slaramie@santancs.com  if you are interested.
Staff Shout Outs

I think we can all agree that we have AMAZING staff at STCS Recker Campus. We would love to hear from you all the wonderful things that the staff are doing so please click the following link to give our staff a "Shout Outs". Frost Gelato has generously donated gift cards to help reward out staff members after they have received a shout out!
https://forms.gle/BYB9N5DWSCKnxaoT6
Open Donors Choose Projects
Organization for a More Effective Learning Space | DonorsChoose project by Mrs. Sibley
Shopping Opportunities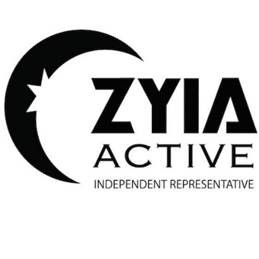 Looking for shopping opportunities this weekend? Courtney Molina has organized a shopping opportunity with Zyia workout clothes. For every $100.00 in sales, Ms. Molina will be donating $20.00 back to the school.
Along with this, Ms. Molina would like to offer Free Shipping for all orders $150.00 or less and 15% off any orders $200 and up.
Ms. Molina's Contact information is:
Courtney Molina
Country Momma Athletics – Ind. Zyia Rep.
480.825.2123
Www.myZyia.com/countrymommaathletics
Please contact her in order to attain provide the individual shoppers their coupon codes or rebates. She is happy to help find the best fit for every shopper. Right now, all exchanges and returns are extended through January 31, 2022.
https://www.myzyia.com/58882/shop/catalog.aspx?eventId=E1394463&from=DIRECTLINK
Another great shopping opportunity is brought to you by Christy Olson through Thirty-One.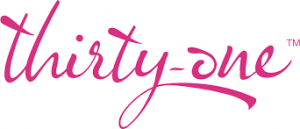 For every $100 in sales, Ms. Olson will be donating 20% back to the school.
Helping can be so easy, shop the link below for all your gift, home organization or decorating needs.
https://www.mythirtyone.com/11066309?pd=12190201
Additionally, the current Thirty-One special is with every $50 spent, you can purchase another qualifying item at 50% off!
Ms. Olson's contact information is:
Christy Olson
Thirty-One Consultant
505-980-1005
FB: Christy's Tote-ally Awesome Group
www.mythirtyone.com/ChristyOlson
Please contact her with any questions about products, specials or for more information.
Helpful Links
Social Media Links 
Facebook- San Tan Charter School Family Connection
Facebook- Mrs. Laramie Principal Recker Campus
Instagram- Mrs. Laramie Principal Recker Campus
Mrs. Sarah Laramie, M.A.
Principal, Recker Campus
Doctoral Candidate, Grand Canyon University
San Tan Charter School
3959 E. Elliot Rd.
Gilbert, AZ 85234
Phone:  480-222-0811
"Education is the most powerful weapon which you can use to change the world"- Nelson Mandela