International Day of Peace
Wonderful Wednesday wishes San Tan Charter School Montessori families,
In observance of International Day of Peace, Montessori students of both San Tan Montessori Preschool and San Tan Charter School will dedicate a community Peace Pole at 9:00 am this Friday, September 20th, on the PreK-1 playground near the outdoor environment area. Please join us for this inaugural ceremony as we honor Dr. Maria Montessori's vision for peace with our youngest citizens–our children.
Friday, September 20th, 2019
9:00 AM
PreK-1st Grade playground near Outdoor Environment Area
No School Parking, Use Church Parking Lot North of School
As we expect parking for this event to be in high demand and our parking lot will be full of Homecoming floats for our first annual homecoming float parade at 10 am, please park in the Church parking lot directly north (across the street from the school) if you plan on staying longer than 30 minutes. All guests are asked to sign in at the Montessori Office (Preschool) or Front Office (Elementary, K-3) to receive and display a visitor badge while on campus to assure the safety of all.
With respect for all individuals, families are asked to refrain from posting photographs on social media.
All Peace Day Shirts will be sent home with your child tomorrow. Please have your child wear their Peace Shirts on Friday and every Friday in honor of our Montessori classroom's Peace Friday culture and San Tan's Spirit days.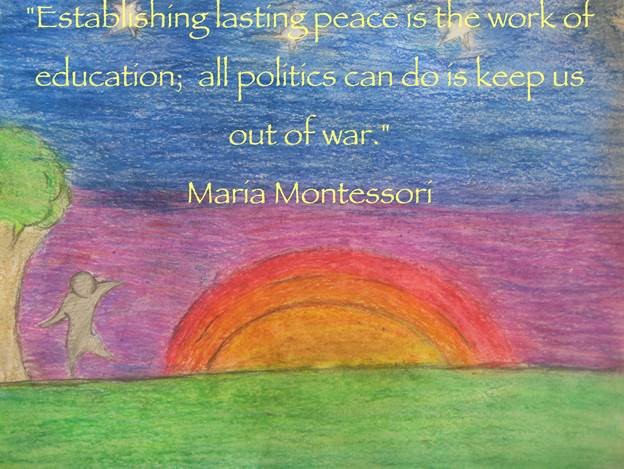 https://internationaldayofpeace.org/get-involved/
A key ingredient in building culture of peace is education. The young of today deserve a radically different education – one that does not glorify war but educates for peace, non-violence and international cooperation.
– Ambassador A. K. Chowdhury, Former UN Under-Secretary-General & High Representative and former head of UNICEF
Sincerely,
Ms. Rita Sippel, M. Ed.
Director, San Tan Montessori Preschool
Chief Customer Officer / Assistant Superintendent
San Tan Charter School, K-12
Recker Campus
3959 E. Elliot Road
Gilbert, AZ 85234
Southwest corner of Higley and Recker Roads
Power Campus
3232 S Power Road
Gilbert, AZ 85234
Northwest area of Power and Elliot Roads