Errington Edition 3/19
Greetings San Tan Families,
I hope everyone had a memorable and beautiful spring break! We are ecstatic to see our students again for an exciting quarter of learning. Our initial focus these next few weeks will be supporting our students on a successful completion of their state assessments. Our teachers and students work extremely hard every day and this assessment is like their Super Bowl or Championship Game to shine. Please visit our testing tips webpage full of helpful advice to make this experience successful. You will also see a tentative schedule for your child's classroom. This schedule will be up by the end of the week. I can tell you that only 4th grade will be testing for AIMS Science Monday-Thursday. We worked extremely hard to make these schedules set but are always flexible based on student need. https://santancharterschool.com/testing/
San Tan's Family Fun Day at Top Golf has only a few golf bays left, please click on the link below to sign-up. With the weather a beautiful 80 degrees this Saturday, come out and enjoy this great family event. San Tan will be hosting a breakfast buffet, photos with our Mascot and great prizes. All funds go to support our amazing teachers and staff.
We will have a pro on staff to help with the kiddos and adults, if you have never been to TopGolf now is the time to check it out, see the link here to check it out!
https://topgolf.com/us/gilbert/
https://yqysjrrxph.formstack.com/forms/familygolffun2019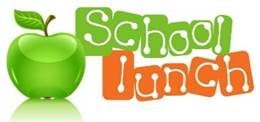 April Lunch Menu is READY
All hot lunches come with a meat, vegetarian, or salad option as well as 2% white milk or water at a cost of $3.75 per day. All April lunch orders MUST be completed by end of day on Monday 3/25.
April Lunch Menu is ready at http://secure.santancharterschool.com/
All families need to re-register and set up their "family profiles" (kiddo names & Teacher)

Preschool – 5th Please Choose classroom teacher
Middle School Grades 6th – 7th Please Choose Middle School for teacher
Cards For A Cause
San Tan is once again hosting Cards For A Cause. You may purchase a beautiful box of 30 gift cards for only $30 (includes tax).  That's a cost of only $1 per card!  Our school will also benefit by earning $13 from each card box purchased. There are multiple themes to choose from and you may view them in person at our school front office (Recker Campus).
Order forms should be coming home with your students today. Please ask your family and friends to place orders as well.  We do have some inventory available at the front desk for cash & carry.  Orders are due by Monday, March 25th and you can make payment by check (payable to San Tan Montessori), cash, or credit card.

March 25-April 22- AZMERIT and AIMS testing window- 3rd-7th grades
March 22, 2019- March Book Madness Voting Day Elite 8
March 23, 2019- Family Fun Day at Top Golf- 9am-12pm
March 29, 2019- Stratum Laser Tag- 1st Grade Field Trip
April 4-5, 2019- Arizona State Science Fair
April 5, 2019- Tonto Gifted Camp (Gifted 1st-3rd Grade)
April 5, 2019- March Book Madness: Championship Voting
April 16, 2019- Love and Logic Introduction- 3:45pm
April 19, 2019- NO SCHOOL
April 23, 2019- Arizona Science Center Field Trip-2nd Grade
April 24, 2019- Half Day- Campus Beautification Day
April 25, 2019- Music Together Celebration
April 27, 2019- Gifted Gathering
April 29, 2019- At the Bandstand Musical- Recker Campus
ATTACHMENTS:
family-fun-day-topgolf-2019