STUDENTS ENJOY LEARNING AT SAN TAN
Because we believe learning should be immersive, educational, and fun
HOW STUDENTS LEARN AT SAN TAN
At STCS, it's our priority to meet students at their own developmental readiness. This includes considering their interests and learning style so they have a successful experience at our school. We'll develop a personalized Individual Learning Plan (ILP) for your student that will help them better interact with their learning.
Each student's ILP addresses their specific academic and emotional needs. Every quarter, their ILP is revisited during parent-teacher conferences. We'll also discuss your child's homework levels and character goals.
HOMEWORK AT SAN TAN
The Montessori teaching method is felt throughout STCS. In part, this means we aim to keep homework to a minimum. In your student's ILP, we'll work together to choose an appropriate homework level depending on your child's emotional, creative and intellectual development. Homework activities usually involve practicing class material and personal reading.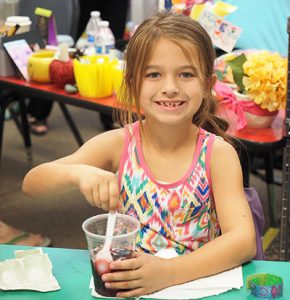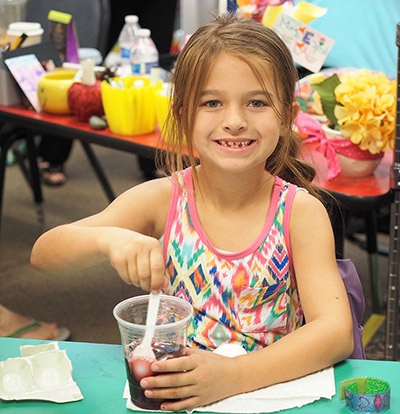 LEARN MORE ABOUT OUR INTERACTIVE LEARNING EXPERIENCES
INTERACTIVE LEARNING IN ACTION
Without a doubt best school in Gilbert! Caring staff and teachers! They always teach outside the box!

Parent

Between all 4 of my kids attending San Tan, we have officially been in every grade between K-12th!!! I have loved it all, and am so proud of how San Tan has grown…it just keeps getting BETTER!

Parent of students in 2nd, 4th, 10th, 12th

Great school. Truly has the kids education as the highest priority.

Parent

Great administration, great teachers, fun sports and activities, the gifted program and the mainstream program are both AMAZING. Been here for years, so glad we found the school. They are great educators. Highly recommend.

Parent of student's in 7th & 4th

We've been very happy since moving our daughter to STCS two years ago. She feels very successful academically. Great supportive teachers and staff. We've had a great middle school experience and we're looking forward to her joining the new campus.

Parent of 7th grader

So grateful to have found this school where all three of our kids will be able to go for K-12. Love the various classroom options and the Love and Logic used throughout the school. Thank you!

Parent

This school has been a blessing for our family. Can't wait to see what the future holds for this place. My daughter will graduate a Roadrunner!!!

Parent

My granddaughter has excelled in this school. She loves to get up and be there.

Grandparent

Love everything about this school. Students have their own individual learning plans. Couldn't ask for a better school for my child.

Parent
We'd love to show you around our campus and see if San Tan Charter School is right for your family. Sign-up below to schedule a no-pressure tour with one of our principles.