San Tan Charter School's Gifted program offers tuition-free, 1st-6th grade, self-contained gifted classes. Qualifying Gifted students enjoy the support and challenge that a peer group of similar academic interests and abilities provides. The goal of this program is to provide students who have advanced intellectual, academic, and/or creative thinking skills the opportunity to dynamically interact with teachers who specialize in Gifted education.
Ensuring students are kept at their cutting edge, Gifted classes are self-contained and utilize cluster groupings.
Students identified as Gifted in Kindergarten receive individualized instruction in the advanced Kindergarten class.
The Gifted Elementary program runs from 1st grade through 4th grade.
The Gifted Middle School program begins in 5th grade and maintains the self-contained model while incorporating classroom/teacher changes between subjects and the choice of elective courses, intended to prepare the student for High School expectations.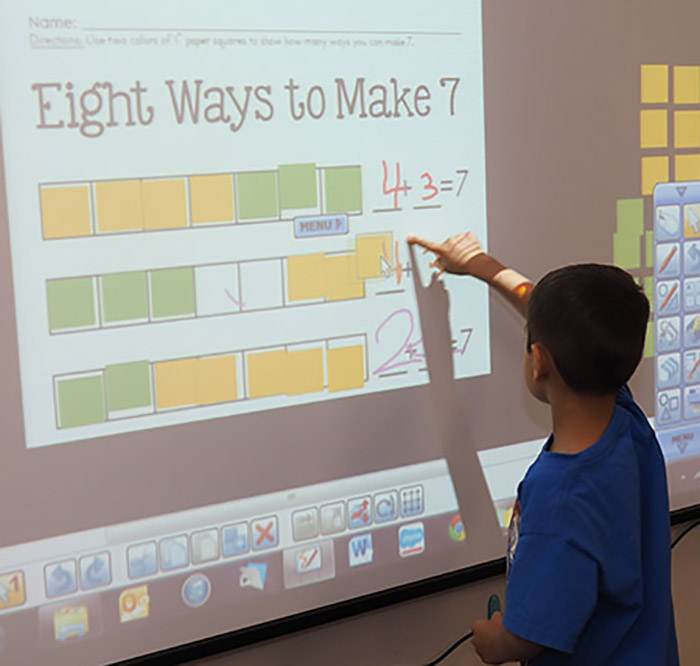 At San Tan Charter School, our Gifted program resides at our Recker Campus. All teachers within the Gifted classroom are highly qualified gifted endorsed or working towards gifted certification. Each gifted student will have an Individual Learning Plan (ILP) which will address their specific academic and emotional needs.
Gifted Curriculum Includes:
Imagine It! – Language program, enVisionMATH – Mathematics program, Words Their Way – Spelling program, Music, Art, Physical Education (PE), Health, Standards-Based Science and Social Studies, Character Counts – Six Pillars of Character, and Measures of Academic Progress® (MAP®) Testing.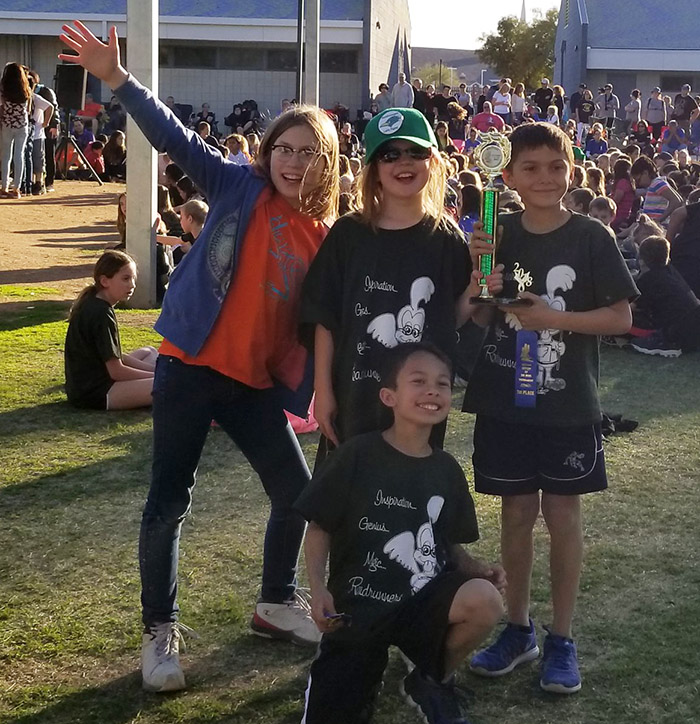 Gifted Identification:
Students need to have a 97% on any one area of the Cognitive Abilities Test.  San Tan Charter School for the Gifted will accept scores from other school's CogAts, or a WISC from a licensed psychologist. If you do not have CogAt scores and wish for your child to be tested for the school for the Gifted, please schedule a testing session.
Gifted Testing:
San Tan Charter School has adopted a research-based approach to screening and identifying gifted learners (Davidson Institute) ( ARS 15-779.02). Prior to being given tests to determine gifted program eligibility, students may be given routine hearing and vision screening tests. San Tan Charter School administers a state-approved test (Cognitive Abilities Test) periodically throughout the school year and as a screening process all 2nd graders, unless they decline testing, are tested mid-year to determine qualification for the self-contained gifted program.
Students in Kindergarten and 1st grade, as well as 3rd grade and above may be recommended for gifted screening by school personnel. Due to the unpredictability of test scores in Preschool and Kindergarten, San Tan Charter School meets the needs of advanced/gifted students in the advanced Kindergarten class through the use of ILPs and ongoing teacher observation and assessment. These students will have the opportunity to test into the program at the end of the school year. (Lohman, D., Hagen, E. (2003), CogAt Interpretive Guide for Teachers and Counselors, Rolling Meadows, IL, Riverside Publishing, pg. 10 & 66) (Smutny, Joan F. (May 2000), Teaching Young Gifted Children in the Regular Classroom, Retrieved March 24, 2012 from: www.hoagiesgifted.org/eric/e595.html) (Brainbridge, Carol, Do Abilities "Even Out" in Third Grade, Retrieved March 24, 2012 from About.com: http://giftedkids.about.com/od/schoolissues/i/even_out.htm)
Parents are welcome to request their child be tested for $50.00. Referrals for students with handicapping conditions or limited English proficiencies may be processed by a school level multi-disciplinary team. The formal evaluation may occur only after the administration has received written approval from a student's parent or guardian.
To learn more about our Gifted visit our Elementary section within our Recker campus site.