Laramie Letters 9.6.22
Letter from the Principal
Dear San Tan Families,
I hope you are doing well today! We are so excited to have Usborne Books here with us this week and to end the week celebrating our loved ones with Grandparent's Day. Please make sure to RSVP for the event so that we can have enough seating! RSVP Link is below.
Join me at the Power campus this Saturday, Sept. 10, as we host the first home football game of the season! The Roadrunners will face off against St. John Paul II for a 7pm kickoff. It should be a really fun time with our entire community together!!
– Mrs. Sarah Laramie
Important Announcements
Picture Day
Save the Date!! Picture day is September 14th!! Order your student's picture by either filling out the packets that were sent home today or by clicking the following link and ordering online
Dorian Pictures Online Order Form
Homecoming Spirit Week
September 19-23rd
Multiverse Monday- Dress as your opposite
TVA Tuesday- Decades Day
Captain America Wednesday- Wear Red, White and Blue
Infinity Stone Thursday- Dress in class colors

Blue- Kinder and First Grade
Red- Second Grade
Yellow- Third Grade
Green- Fourth Grade
Orange- Fifth Grade
Purple- Sixth Grade

Roadrunners Assemble Friday- Wear your best Roadrunner School spirit!
Grandparents Day Volunteers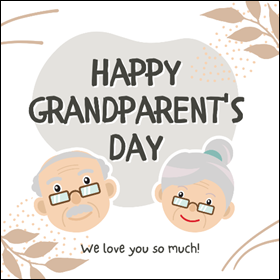 This year, in honor of Grandparent's day, we are coordinating a breakfast for student's special people on September 9th. More details will be forthcoming regarding this event but for now, we'd love some help volunteering on the day or bringing in some breakfast treats!
We could also use as much support on the day for any volunteers or donations available. Please sign up using the link below.
Usborne Book Fair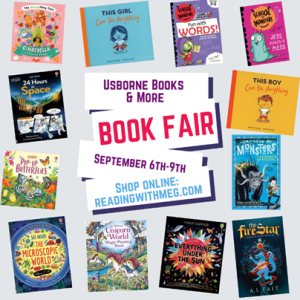 https://www.signupgenius.com/go/4090C4BAAA922AAFD0-usborne1
Our school will be welcoming back Usborne Books & More for a book fair this Fall! Be sure to stop in September 6th-9th and shop a variety of books for all interests. You will also have the opportunity to gift our wonderful teachers with gift certificates to shop books for their classrooms. If you are unable to attend in-person or prefer to browse the full catalog- you can shop online now through September 9th. In return, our school will receive 50% back in free books based on the book fair's sales. The book fair will be open during grandparent's day as well. Let's make this our best book fair to date. 📚
Shop online: 
Love and Logic Free Class
Introduction to Parenting the Love and Logic Way
Wednesday, September 14, 2022
Click the link below for more information
https://parenting.rocks/santancharter
Recker Academic Success Kit (RASK)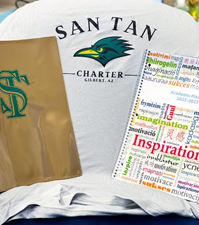 We are asking families for $30 per child to purchase our "Success Kit". In the success kit, will be the following items.
      Agendas
      School Communication Folder
      Data Tracking Kit
      School T-shirt
We will be taking payments with the following link: Make Online Payment
EF Tours 
Our list of registered travelers and those interested in travelling is growing each day. Please see our list of travel locations for next school year!
Bell'Italia Trip (Open to Everyone) March 13, 2023 – March 21, 2023
Washington DC Trip (6th Grade Only)
Belize Trip (8th Grade Only) May 5, 2023 – May 15, 2023
New York City (Theater Arts Students Only)
https://www.efexploreamerica.com/tour-website/2543243VF
 Guest Teachers
We need guest teachers to fill in when our teaching staff is out ill. If you would like to guest teach for us, please email Ms. Richardson at srichardson@santancs.com to get back on the list for this school year.
Family Engagement Committee
At San Tan, we do not have a PTO, we have the Family Engagement Committee! The FEC will be helping with school events, parent groups, fundraising initiatives and organizing parent support within the classroom.
If you are interested in joining, please email at fec@santancs.com
Helpful Links
Social Media Links 
Facebook- San Tan Charter School Family Connection
Facebook-PreK-6 Recker Campus
Facebook-7-12 Power Campus
Facebook- Mrs. Laramie Principal Recker Campus
Instagram- Mrs. Laramie Principal Recker Campus
Instagram-STCS Recker Campus