Laramie Letters 8.9.22
Letter from the Principal
Dear San Tan Families,
Thank you for bearing with me as we send out the Donor's Choose emails. We have a lot of new projects on campus and we wanted to make sure that all fundraisers were published. We will be looking into new ways of send out the notifications on important matching days rather than sending blast emails. I apologize for any inconvenience it may have caused today.
I do want to thank you all for donating towards the teacher's projects. I am so excited to see all the robots, the books, the furniture and all of the teacher's most desired items be fulfilled today. I am so deeply appreciative of your support for the staff. There are a few who are a couple dollars away from being funded. Here is the link for all the open projects at the Recker campus.
https://www.donorschoose.org/donors/search.html?school=98895&includeNearbyLocations=true
If you are NOT receiving my emails, my best recommendation is to add me (slaramie@santancs.com) as a contact. This will ensure that my emails are not identified as "spam" in your inbox.
– Mrs. Sarah Laramie
Important Announcements
New to STCS?
If you are new to San Tan or have not yet joined, please consider joining our school's closed Facebook page and Instagram pages. On this page, we attach announcements, event invites, pictures of events, and more!
Facebook- San Tan Charter School Family Connection
Facebook- Mrs. Laramie Principal Recker Campus
Instagram- Mrs. Laramie Principal Recker Campus
San Tan D-Backs Night
The D-Backs, along with San Tan Charter School, invite you to bring your family and friends to the game on Monday, September 12th vs. the Los Angeles Dodgers. The San Tan Charter students will perform the National Anthem on the field prior to the game! All students are welcome to participate in the singing of the National Anthem.
We look forward to seeing you there!
Purchase Tickets and Sign Up HERE
Order Deadline August 27th!!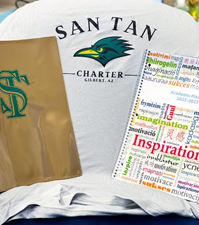 Recker Academic Success Kit (RASK)
We are asking families for $30 per child to purchase our "Success Kit". In the success kit, will be the following items.
      Agendas
      School Communication Folder
      Data Tracking Kit
      School T-shirt
We will be taking payments with the following link: Make Online Payment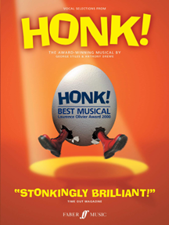 Audition Sign Ups
Audition sign-ups are now open for Honk! This show is open to 3rd-12th graders and will have two casts. Green Cast will rehearse M/W 3:30-5:30 PM and Gold Cast will rehearse T/TH 3:30-5:30 PM.
Auditions will be held on August 22nd & 23rd at the Power Campus from 3:30-5:30 PM. Please use both links below to sign up!
Show Registration: https://yqysjrrxph.formstack.com/forms/honk_auditions
Audition Slot Sign Up: https://www.signupgenius.com/go/10c0d4dada622a1fbc25-snoopy1
EF Tours 
Our list of registered travelers and those interested in travelling is growing each day. Please see our list of travel locations for next school year!
Bell'Italia Trip (Open to Everyone) March 13, 2023 – March 21, 2023
Washington DC Trip (6th Grade Only)
Belize Trip (8th Grade Only) May 5, 2023 – May 15, 2023
New York City (Theater Arts Students Only)
https://www.efexploreamerica.com/tour-website/2543243VF
Guest Teachers
We need guest teachers to fill in when our teaching staff is out ill. If you would like to guest teach for us, please email Ms. Richardson at srichardson@santancs.com to get back on the list for this school year.
Family Engagement Committee
At San Tan, we do not have a PTO, we have the Family Engagement Committee! The FEC will be helping with school events, parent groups, fundraising initiatives and organizing parent support within the classroom.
If you are interested in joining, please email at fec@santancs.com
Helpful Links
Social Media Links 
Facebook- San Tan Charter School Family Connection
Facebook- Mrs. Laramie Principal Recker Campus
Instagram- Mrs. Laramie Principal Recker Campus