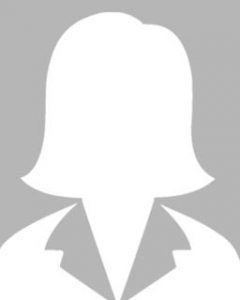 Whitney ChapmanLead Montessori Teacher (Toddler)

Simpson College
Bachelor of Arts in Marketing
My Bio
I am excited to join San Tan as the toddler teacher this year. I am looking forward to getting to know the students and their families here at San Tan Montessori.
I am passionate about teaching and the development of the whole child.  I believe children learn best when they feel safe, comfortable, and happy. My mission is to guide and foster the child's love for learning and respect of all things.
After six years of working as a Montessori teacher's assistant in the classroom, I completed my Montessori early childhood training, and have been a Montessori Lead teacher for the past six years. I received my Credential at the Montessori Education Institute of the Pacific Northwest in Bothell, Washington in July of 2017. I hold a Bachelor's degree in Marketing from Simpson College in Iowa.
I moved to Arizona in July of 2018 from Seattle, Washington. I currently live in Gilbert, with my husband Darren, and my three children Reece, Owen, and Presley. In my free time, I enjoy reading, traveling, hiking, camping, and playing volleyball.
Birthday: July 22nd
A Few of My Favorite Things...
Color(s): Purple
Flower(s): Roses
Healthy Snack(s): Mango
"Junk Food" Treat(s): Chocolate
Drink(s): Iced latte
Scent(s)/Essential Oil(s):  Lavender
Game(s): Codenames
Sit-Down Restaurant(s): Culinary Dropout
Fast Food Restaurant(s): Starbucks
Place(s) to Receive a Gift Card: Target
Most used school/office supply: Art collage items
What I would really like is: To go camping with my family
Heroes: My Mom
Hobbies: Travel, hiking, camping, and playing volleyball