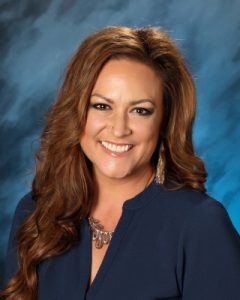 Tonya HarrisKinderversity Teacher

Ottawa University, Arizona State University, Mesa Community College
BA Secondary Education, AA Interior Design
My Bio
This is my first year teaching full-time at San Tan Charter School and I am extremely exited to join this amazing group of educators! My background has always been centered around children of all ages. I believe that every child is precious and a gift. Bringing out the special qualities of each child, appreciating them, and giving them the tools and the confidence they need to succeed is my passion in life. 
In 1998, I was a Family Teacher at Boys Town in Omaha, Nebraska. There, I lived with and raised a total of over sixty teenage boys who came from severely abandoned, abused, and neglected backgrounds. After working at Boys Town, I co-founded a non-profit organization in San Marcos, California, helping to house children who could not live in the foster care system. 
I was blessed to be able to spend 16 years as a stay-at-home Mom for my 11 children. I home schooled my youngest 3 children for preschool and absolutely loved it. Since then, I have worked at my church Preschool and Daycare, as well as a Guest Teacher at San Tan Charter School.
Birthday: June 11th
These are A Few Of My Favorite Things…..
Color(s): Purple
Flower(s): Roses
Healthy Snack(s): Japanese Rice Cracker Mix, Avocados
"Junk Food" Treat(s): Doritos, Flaming Hot Cheetos
Drink(s): Diet Dr. Pepper, Iced Coffee
Scent(s)/Essential Oil(s): Lavender, Sandalwood, Orange Blossom
Game(s): Pictionary
Sit-Down Restaurant(s): Oregano's, Macayo's, anything Greek
Fast Food Restaurant(s): In and Out
Place(s) to Receive a Gift Card: Amazon, Walmart, Costco
Most used school/office supply: Sharpies
What I would really like is: Any school supplies and anything Irish
Heroes: My parents, my grandparents, my best friend Jason
Hobbies: Hanging out with my kids, dancing, crafting, playing my Irish Tin Whistle, listening to music