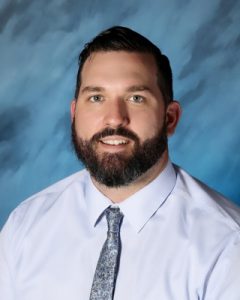 Sean LeeRecker PE Coach

Arizona State University
Bachelor of Science in Sports Science and Performance Programming
My Bio
Hello! My name is Sean Lee. I was born and raised in Mesa, Arizona. I come from a big family of 5 boys that were all physically active and participated in sports growing up. Three years ago, I was married to my wonderful wife Emily, who is a dental hygienist. We are now looking into getting a fur baby and giving it a forever home.
I started my college career at Chandler Gilbert Community College where I got my associates degree. From there I transferred to ASU and completed my bachelors degree in Sports Science and Performance Programming. After graduating I spent some time as an Instructors Assistant at Grand Canyon University. I was then offered the position here as the P.E. Teacher for the elementary school.
Birthday: 11/11/1989
These are a few of my favorite things.....
Color(s): Blue
Flower(s): N/A
Healthy Snack(s): Protein shake, Cliff bar
"Junk Food" Treat(s): Nutty bars, Reese's cups
Drink(s): Iced coffee or Cappuccinos, Diet Dr. Pepper
Scent(s)/Essential Oil(s): Anything citrus
Game(s): Final Fantasy 10, Around the world (basketball)
Sit-Down Restaurant(s): Chili's, Over easy
Fast Food Restaurant(s): Burrito Express
Place(s) to Receive a Gift Card: Dutch Bros, Black Rock, Amazon
Most used school/office supply: Balls
What I would really like is: A home gym
Heroes: Eddie Hall, Dr. Mike Israetel
Hobbies: Weight lifting, baking, exploring downtown spots with my wife, travel, At home Barista - making espresso based drinks for my wife and I