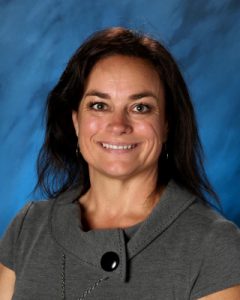 Marlene ArmstrongPower Campus Principal

Arizona State University
Bachelor's and Masters in Educational Administration
My Bio
Mrs. Armstrong was born and raised in Duncan and Phoenix, Arizona.  She along with her husband and two children moved to Payson, Arizona in 1996 where their family expanded and she started her educational career.  Marlene holds a Bachelors from ASU, a Masters in Educational Administration and is currently working on her Doctorate in Educational Leadership.  She and her husband have four beautiful children, two of which attend San Tan Charter School and the other two are adults.
Marlene has taught at all levels, Kindergarten through College.  She taught computer technology, career explorations, graphic design, and engineering.  Marlene designed and started the first STEM program in Gila County and the first Engineering class in Rural Arizona.  During this time, Marlene was selected as Gila County Teacher of the Year and Arizona Rural Schools Teacher of the Year.  She was also a finalist for National Teacher of the Year.  Marlene served in numerous administrative roles from ECAP Coordinator to Gifted Coordinator.  During this time she also helped start a non-profit organization to help support the needs of gifted learners in her community.  She served on the Arizona Association for Gifted and Talented executive board.
Marlene joined San Tan Charter School in 2014 as the Curriculum and Instruction Assistant Principal and uses her expertise in building cultures, gifted programs, special education programming and supplemental rigorous programs of study to San Tan.
Marlene has an affinity for education and children.  She is excited to call San Tan Charter School her home and looks forward to all the great things our students are going to accomplish.
——————————————————————————————-
San Tan Charter School
These are A Few Of My Favorite Things…..
Color(s): Green
Flower(s): Calla lily
Healthy Snack(s): Is there such a thing?  Hummis ☺
"Junk Food" Treat(s): Red Hot Fire Balls
Drink(s): Iced Tea
Scent(s): Citrus
Family/Summer Activity: Reading
Game(s): Hand & Foot
Sit-Down Restaurant(s): Carlos O'Brien's/Texas Roadhouse (any Mexican restaurant or Steakhouse)
Fast Food Restaurant(s): Sonic
Place(s) to Receive A Gift Card: Wal-Mart
Most used school/office supply:
What I would really like is:
Heroes: My Mother
Hobbies: Reading, Canning, Cooking