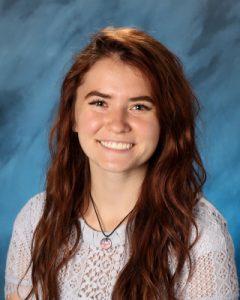 Marianne BushmanMontessori Assistant

Utah Valley University
In Progress
My Bio
Hi! I'm Marianne Bushman, I started working at San Tan Montessori in March 2020. I've been worked in both the Toddler and Primary rooms. One of my goals is to learn more about the Montessori program and to continue with that in my career. I'm planning on transferring to a college here and continuing to get my degree.
Birthday: December 19
These are A Few Of My Favorite Things…..
Color(s): Yellow & Green
Flower(s): Daisy
Healthy Snack(s): Blueberries & oranges
"Junk Food" Treat(s): Oreos & milk
Drink(s): Orange Juice
Scent(s)/Essential Oil(s): Lemongrass & Lavender
Game(s): Signs & Dutch Blitz
Sit-Down Restaurant(s): Sushi
Fast Food Restaurant(s): Smash Burger & Tim Hortons
Place(s) to Receive a Gift Card: Amazon & Target
Most used school/office supply: Paper Clips & Watercolors
What I would really like is: A pet dog
Heroes: Susan Tuckett, a previous teacher
Hobbies: Rock Climbing & Sewing