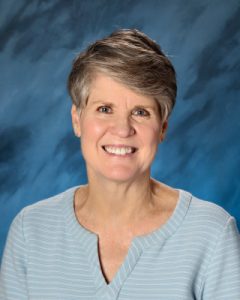 Leslie Risan Gifted 5th - 6th Grade ELA & SS Teacher

Arizona State University
Bachelors Degree in Elementary Education
My Bio
Hello, my name is Leslie Risan.  I am teaching 5&6th Grade Gifted Language Arts and Social Studies this year. I am very excited to be in a middle school setting. These kids are my people.
I grew up in Arizona and, raised my family here, worked in health insurance and then returned to the University to become a teacher.
My husband and I are Arizona natives and have four boys, five grandchildren and two goofy dogs. We love spending time outdoors, both in Gilbert and in the mountains near Payson. My favorite hobbies are gardening and reading and reading and reading.
My commitment to you and your child is to maximize their learning potential. By using Love and Logic teaching principles and rigorous, relevant curriculum, your gifted students will learn strategies that will serve them well throughout their academic careers. I believe in thinking deeply and creatively and having fun through hands-on projects.