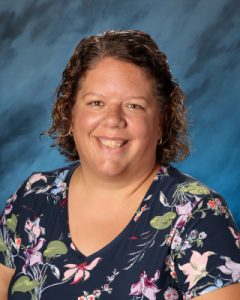 Karen Avery4th Grade Teacher

Long Island University at C.W.Post
Master's in Education, Bachelor's in Psychology
My Bio
Hiya! My name is Karen Avery. I am very excited to start my second year at SanTan! This will be my twelfth year teaching and my 14th year working in a school setting. I was born and raised on Long Island in New York. I attended Long Island University at C.W.Post (now known as LIUPost) where I earned my Bachelor's in Psychology in May 2005. In 2007 I began working in a school which rekindled my love for working with students. I earned my Masters in Education in 2010 and excitedly continued on my teaching path.
Some of my favorite things to do are going for a bike ride, swimming, playing just about any sport, and spending time with my family and friends. My husband and I were married in July 2005. Together we have two sons, Elijah and Alexander. We are expecting our first Daughter in January 2021!
From an early age, I knew I wanted to be a teacher. Being able to help others make something possible that once seemed impossible gives me such a fulfilling feeling and I'm lucky enough to get to do this every day. 
These are a Few of my Favorite Things ........
Color(s): Orange and Purple
Flower(s): Easter lily
Healthy Snack(s): pop corners, veggies and ranch
"Junk Food" Treat(s): Reese's Pieces, skittles, Starbursts
Drink(s): Diet Mountain Dew, Cherry Limeade
Scent(s)/Essential Oil(s): Anything fresh and clean
Game(s): I love to play sports and I also enjoy playing a variety of card games.
Sit-Down Restaurant(s): Texas Roadhouse, Oreganos, YC's Mongolian BBQ
Fast Food Restaurant(s): Costa Vida, Raising Canes, and Taco Bell
Place(s) to Receive a Gift Card: Amazon, AMC
Most used school/office supply: Expo Markers
What I would really like is:
Hobbies: Being outside, riding my bike, playing sports, swimming, going to the movies