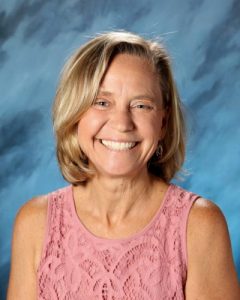 Jennifer CyrMontessori Teacher (Primary 1)

University of Florida, North American Montessori Center
Bachelor of Science in Recreation, Certified Montessori Primary Teacher
My Bio
Welcome to my profile. I'd love to tell you a little about myself.
I was born and raised in Central Florida, but my husband, Tony, and I started a cross country road trip after our daughter Maddison graduated from high school. We landed in Virginia and then Pennsylvania… and now Arizona. We have just moved to Arizona this summer and am thrilled to be starting this new adventure as a Primary Guide for your child.
I was introduced to Dr. Montessori shortly following my graduation from the University of Florida and immediately fell in love. I started with elementary, but have worked with every age level for over 20 years. I recently completed my certification in Primary and love teaching all areas, but my favorite is culture and science.
Birthday: January 13th
These are a few of my favorite things…
Color(s): Blue and Coral
Flowers: Sunflowers
Healthy Snacks: Skinny Pop White Cheddar, Watermelon, Nuts & Seeds
Junk Food: Kitchen Sink Cookies from Panera
Drinks: Arizona Green Tea with Ginseng & Honey
Essential Oils: Eucalyptus, Peppermint, Orange
Hobbies: Anything and Everything Outside & Crafty… hiking, biking, gardening, traveling, working out &  scrapbooking, painting, and letter writing.
What I'd really like for the classroom: plants, fish, fresh flowers (for flower arranging)