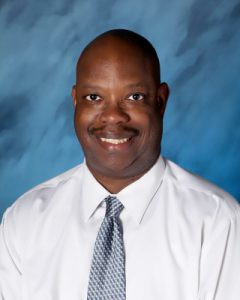 Jeffrey EummerScience Teacher

Wayne State University
Master's
My Bio
Mr. Eummer has been married to his wife for over 22 years.  They have a son who currently attends Arizona State University.   He spends time with his family traveling, going to movies and fine dining.  This is his second year at San Tan Charter School and considers it a blessing and honor to enlighten the next generation.
Birthday: February 7th
THESE ARE A FEW OF MY FAVORITE THINGS….
Colors: Blue
Flower(s): None
Healthy Snack(s): Nuts
"Junk Food" Treat(s): Brownies
Drink(s): Coffee
Game(s): Chess
Sit-Down Restaurant(s): Applebee's
Fast Food Restaurant(s): Smash Burger
Place(s) to Receive a Gift Card: Amazon or Starbucks
Most used school/office supply: Red Ink pens
What I would really like is: Whiteboards
Heroes: President Jimmy Carter
Hobbies: Movies and Cooking