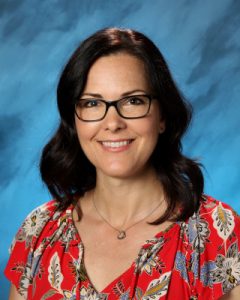 Holly JacobsDirector, Projects and Development / Human Resources

University of Phoenix
Masters in Business Administration
My Bio
Hello, I'm Holly Jacobs. My family joined the San Tan Community in 2013. We've been thrilled with all the program options at San Tan and have experienced the Montessori Preschool, Montessori Elementary, Traditional, and Gifted programs through our kiddos.
My husband, Jace, and I have been together since 1996. He is a hilarious and creative author and speaker.  Our fur baby, Kona, joined our family in 2007. Our son, Jake, was born in 2008 and our daughter, Daisy, completed our family in 2009.
Born in North Dakota and raised in Arizona, I spent the majority of my adolescence involved in dance and gymnastics.  I attended the University of Arizona, earning my BFA in Dance.  After many years of working with start-ups, I ventured back to college to earn my MBA from the University of Phoenix.
Following a long-tenure with a global digital marketing agency, I'm excited to be able to combine my creative background and business background within the educational community I've chosen for my kiddos.
Birthday: September 19th
These are A Few Of My Favorite Things…..
Color(s): Navy Blue, Purple, Gray
Flower(s): Gerbera Daisies and Tulips
Healthy Snack(s): Gluten Free chips/crackers, dried mango slices, veggies & hummus
"Junk Food" Treat(s): Gluten Free dark (60-65%) chocolate, Gluten Free chocolate cupcakes
Drink(s): Coffee, Water, Lemon Ginger Tea
Scent(s)/Essential Oil(s): Citrus Bliss, Lemongrass, Lemon,
Game(s): Card games, Dominos, Puzzles
Sit-Down Restaurant(s): Pita Jungle, Postino's, Culinary Dropout, Barrio Queen
Fast Food Restaurant(s): Salad and Go, Chipotle, Thai Chili 2 Go
Place(s) to Receive a Gift Card: Restaurants, White House Black Market
Most used school/office supply: Pens & Highlighters
What I would really like is: …..world peace…..
Heroes: Anyone sharing a message of positivity and self-growth
Hobbies: Pilates, Watching movies with family, Playing cards