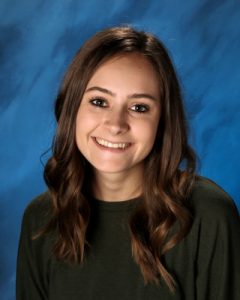 Crystal KaspersonScience Teacher

Grand Canyon University
Bachelor of Science in Exercise Science with an emphasis in Health Education
My Bio
Hello! My name is Crystal Kasperson and I am so excited to be teaching 7th and 8th grade science as well as robotics here at San Tan Charter School. I am married to my wonderful husband, Cory, and we tied the knot this past June.
I grew up in Colorado Springs, Colorado but attended Grand Canyon University in Phoenix where I earned a Bachelor of Science degree in Exercise Science. It didn't take long for me to fall in love with Arizona, especially due to the great hiking weather and the wonderful community.
I am excited to teach because I love using creativity, ingenuity, humor, and thought-provoking discussions to give students an opportunity to learn and grow. I would love to see my students' curiosity motivate them to learn, explore, and embrace new challenges and discoveries. The middle school years can be a confusing, continually changing time and I am looking forward to being a source of encouragement and guidance as they navigate each day.
When I'm not teaching, I enjoy spending time with friends and family, teaching fitness classes, hiking, writing, playing games, cooking, and listening to music. I am so excited to meet and get to know my new students and their families. I'm confident that we will have an incredible and successful year!