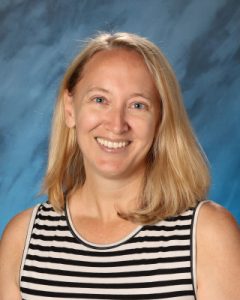 Chandra RyalsMontessori Assistant (Kinder)

Auburn University
B.S. and M.Ed. in Early Childhood Education
My Bio
I am originally from Birmingham, Alabama. I have lived in Gilbert for 5 years. I love so many things about living here…. the weather, the people, the weather, the landscape, did I mention the beautiful weather?!?
I have been a classroom teacher for 15 years. As my daughter enters her senior year of high school and my husband and I look forward to empty nesting soon, I am looking forward to transitioning to a new position as a classroom assistant. I love being able to still work with children on a daily basis and be a blessing to a classroom teacher as well.
Birthday: May 28
These are A Few Of My Favorite Things…..
Color(s): Blue
Flower(s): Colorful mix
Healthy Snack(s):  Purple bag of Boom Chicka Pop
"Junk Food" Treat(s): brownies
Drink(s): Peppermint Mocha (hot or iced)/ Dutch Bros Caramelizer (hot or iced)
Scent(s)/Essential Oil(s): Peppermint and Young Living Thieves
Game(s): Auburn Football
Sit-Down Restaurant(s): Olive Garden, Red Robin
Fast Food Restaurant(s): Cane's
Place(s) to Receive a Gift Card: Starbucks
What I would really like is: Notes of encouragement… words are my love language!!!
Hobbies: Studying the Bible, traveling with my family, reading