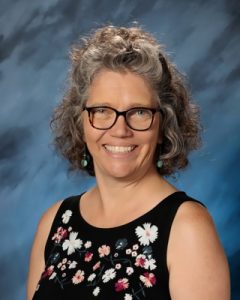 Amy Trowbridge1st Grade Teacher

SUNY- New Paltz and Lesley University
BS, Elementary Education and M.Ed., Elementary Education
My Bio
Hello. I am Amy Trowbridge and I am thrilled to begin a second year at San Tan Charter School. I love teaching first grade and I love inspiring my learners to become fluent readers.
Originally from the East Coast, I earned a Bachelor's and Master's degree in Elementary Education. Through the years, I have taught first grade through sixth grade. Having taught these grades has allowed me to infuse my classroom with literacy experiences. Using authentic reading and writing opportunities allows students to develop their vocabulary and fluency skills. Growing readers and writers is thrilling to see over the year. I am excited to expose your child to the many literature genres.
When I am not teaching, I enjoy spending time with family, friends, and my furry critters. Often, I read, walk, yoga and almost anything creatively. I look forward to an exciting and busy year with your child.
I am sure we will have an amazing year together.
Birthday: November 6th
--- My Favorite Things ---
Color(s): Purple and Teal
Flower(s): Sunflowers
Healthy Snack(s): Veggie Chips, granola bars
"Junk Food" Treat(s): Chips and salsa, dark chocolate, ice cream Drink(s): Seltzer
Scent(s)/Essential Oil(s): None
Game(s): Uno
Sit-Down Restaurant(s): Pita Jungle, Sam & Luca's, Union Grill Fast Food Restaurant(s): Chipotle, Kneader's
Place(s) to Receive a Gift Card: Amazon
Most used school/office supply: Markers- dry erase or classic What I would really like is:
Heroes: My Mom
Hobbies: Art, reading, yoga, walking, cooking, or gardening