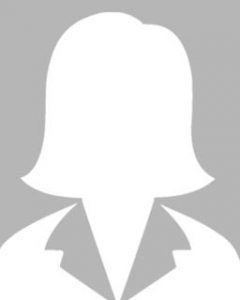 Aleah Kilpatrick2nd Grade Teacher

Northern Arizona University- Flagstaff, AZ
Bachelor of Science-Psychology, Minor Degree- Biology
My Bio
Hello!!! My name is Aleah Kilpatrick. I am overjoyed to be part of the San Tan Charter team as a second grade teacher. I have been living in Arizona my entire life and most recently lived in Flagstaff  while attending Northern Arizona University. While at Northern Arizona University I received my Bachelor degree in psychology and my minor in biology.  I graduated  in November 2020. Educating has always been a passion of mine, a career I have strongly wanted to pursue. My degrees have both helped to prepare me for teaching as well as my family history in education. I love to spend time with my family and my pets that currently consist of two tortoises, Tank and Turbo. Some interests of mine outside the classroom include, hiking, painting, baking, crafts, strength training as well as volunteering.
Birthday: August 25th
These are A Few Of My Favorite Things…..
Color(s): Blue
Flower(s): sunflower
Healthy Snack(s): apples, hummus
"Junk Food" Treat(s): Twix and Takis
Drink(s): yellow power aid, diet coke, green tea unsweet
Scent(s)/Essential Oil(s): lavender, pumpkin spice, fall smells, fresh scent
Game(s): Uno, Rumikub, Wii
Sit-Down Restaurant(s): Pita Jungle, Texas Roadhouse
Fast Food Restaurant(s): Rudy Burrito, Habit Burger
Place(s) to Receive a Gift Card: Amazon, Starbucks, Black Rock
Most used school/office supply: copy paper, clorax wipes, tape, staples
What I would really like is: Bins for organization
Heroes: My mom and dad
Hobbies: I love to paint